Cummins H1 Conversion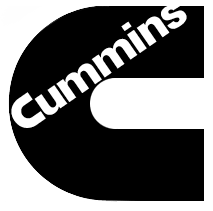 Predator Inc. proudly introduces the HMMWV / H1 Cummins Conversion to our line up of product offerings! We at Predator have been striving for the highest quality parts, service and conversions exclusively for the HMMWV and Hummer vehicles for over a decade. We are excited to offer an alternative to the problematic 6.5td engine for both the Military and Civilian markets. With its competitive price, substantial increase in performance and longevity Cummins is fast becoming one of the most popular engine options available for the HMMWV and Hummer H1.
Conversion
The Cummins 6BT Turbo Diesel engine is regarded as one of the strongest and most reliable diesel engines in existence. Many HMMWV and Hummer owners have long stated that this engine should have been installed in the vehicle from the factory. With many Cummins engines having consistently logged over a million miles, it is a true testament to the legacy Cummins has built. Now the Cummins Diesel engine is available for all HMMWV and H1 Hummer models.
Cummins 6BT engine conversion utilizing the stock tranny
Transmission upgrade options include the Allison 6-speed
Basic Conversion time is 10 days
Available in 12-Valve and 24-Valve Cummins models
Engine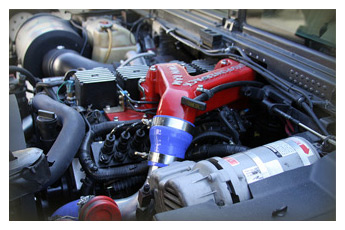 The Cummins 6BT Turbo Diesel Engine is available in several different models including a 12-Valve and 24-Valve configuration. The 12-Valve model is a much more basic engine which many people prefer due to its simplicity. The 24-Valve is a newer model engine that offers an increase in performance over the 12-Valve in the stock configuration.
Extremely reliable engine design
Both models can be built to produce over 750HP
Daily drivability not effected by increases in performance
In-Line 6 cylinder 5.9Liter Turbo Diesel
Stock HP ranges from 220-330HP
Inexpensive performance upgrades
Intercooled Turbo Design Standard
Drive Train
Retains Stock Drive Train for increased savings
Upgrade Drive Train Options available including:
3 speed to the 4L80 tranny or Allison tranny
4L80 tranny to the Allison tranny
Allison tranny options include either 5 or 6 speed option
Selectable 2wd/4wd/All-Wheel Drive Transfercase
Options can be performed at any point in the future
All three transmissions are available in the stock configuration or can be further "Bullet-Proofed" by upgrading to our HD Transmission package. The HD transmission upgrade allows the transmission to handle up to 1000HP. The stock transfer-case is regarded as a very strong and reliable T-Case, however, Predator also offers a 2wd upgrade to this transfer case. The new Predator 2wd Transfer-Case increases the vehicles drivability by adding a 2wd mode to the drive train. The 2wd selection is useful by increasing the fuel economy up to 30% allowing for greater range.
Transparent Technology
The Predator Cummins Conversion includes all factory data reading, info logs, check engine lights and DTC (diagnostic trouble codes) through the OBDII Data Port. This ensures full transparency through all of the functions of the engine which aids in trouble shooting if the need arises. Additionally, this "Transparent Technology" allows virtually any competent technician to diagnose repair and service your vehicle.
Performance
5.9L 12-Valve Stock- 160-215hp 400-440ft/lbs torque
5.9L 24-Valve Stock- 235-325hp 460-610ft/lbs torque
6.7L 24-Valve Common Rail Stock- 350hp 650ft/lbs torque
Fuel Economy increase, on average, of 38%.
Options
High Flow Reusable Air Filter
85HP Injectors
120HP Injectors
240HP Injectors
65HP RapTorq Fuel Economy Tune
105HP RapTorq Computer Upgrade
145HP RapTorq Computer Upgrade
42mm Turbo
Twin Turbo Kit
HD Stage 1 Transmission upgrade (up to 600hp)
HD Stage 2 Transmission upgrade (up to 1000hp)
2wd Transfer Case
Bio-Diesel Fuel Line Kit
High Flow Fuel Pump
Duel Fueler CP3 Pump
½" Fuel Line Kit (stock is 3/8")
½" Fuel Line Kit Bio Diesel (stock is 3/8")
12,100lb Half Shaft Kit
Reliability
With the reliability of the Cummins engine, it is a clear choice as a replacement engine to the GM 6.2L/6.5L TD series engines. The conversion price is comparable to the price of a replacement 6.2L, 6.5L or 6.5TD engine, which after converted will increase the reliability, performance, range and fuel economy. With a typical service life of over 500,000 miles before rebuilding, compared to the 6.5T service life of less then 100,000 miles which typically results in a non repairable replacement, the Cummins is the clear leader.
Call for more information including pricing on options
Predator Inc.
1250 Distribution Way Vista, CA 92081
www.PredatorInc.com
760-734-1749