Description
Brembo GT Slotted Brake Kit Features
Hummer H2 2003-2007, GT Series Brake Kit by Brembo®. Rotor Construction: 2-Piece Rotor. Quantity: 1 Pair. Upgrade your OE (Original Equipment) brakes to Brembo, the world's finest braking system. With Brembo you'll get improved pedal feel, modulation, and control of braking performance from initial application through ABS intervention. Large diameter rotors and rigid, fixed multi-piston calipers greatly improve brake performance, heat dissipation and reduce brake fade. This kit is easy to install and will work seamlessly with your factory master cylinder, ABS, and traction control system.
Notes: Brembo GT Systems are designed for vehicles at original ride height. Increased ride height is not compatible with the brake lines included in these systems.
---
Brembo Brake Kits Effective Range
1-Piece Caliper Design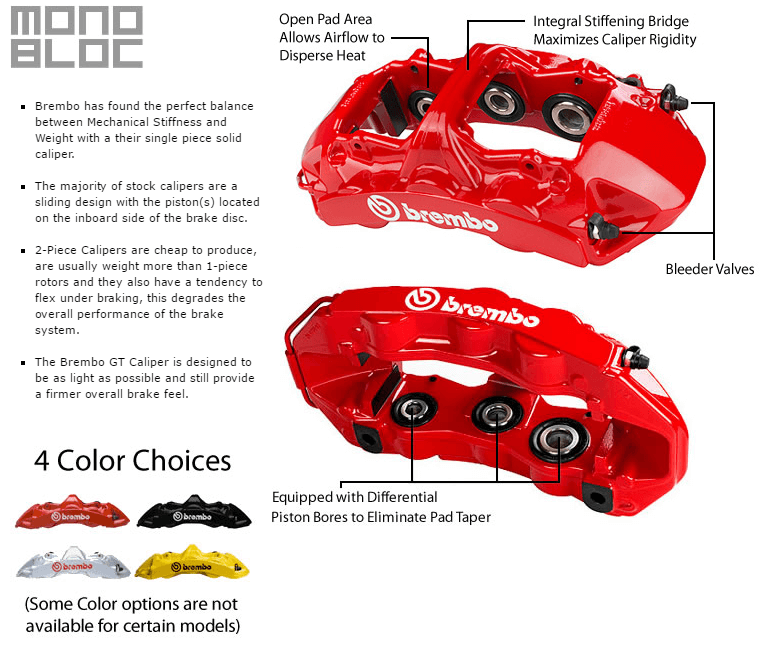 High Performance Brake Pads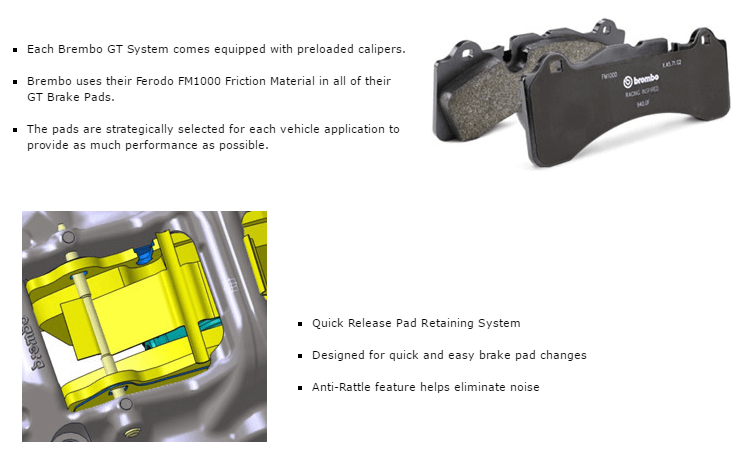 Brembo GT Slotted Brake Discs
Goodridge Performance Brake Lines

Caliper Mounting Brackets

Brembo GT Kit Hardware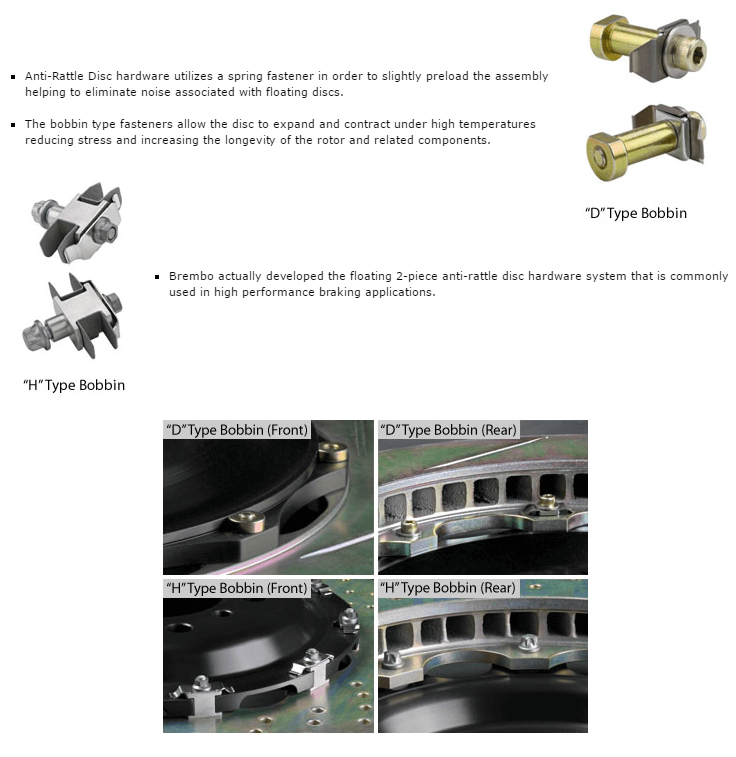 Looks Nice but has a Wicked Bite
Sometimes companies tend to focus more on good looks and end up making a product that is fun to look at but doesn't function so great, while others make something ugly but works great. Well neither is the case with the Brembo GT Slotted Brake Kit. These babies work as good as they look. The 4 color choices not only makes the Aluminum caliper look amazing but the 4, 6, or 8 Piston option matched with the monobloc design delivers a stiffer brake feel and increasing the overall efficiency and stopping power of the system.
The Brembo GT Caliper also comes preloaded with a vehicle specific selected performance brake pad so that you get the most out of your system. Match that with the sleek looking 1 or 2-piece Slotted zinc plated rotors and a set of Stainless Brake Lines and you have one sweet looking brake setup that can pack a punch when you hit that brake pedal.
Installation
A certified mechanic is always highly recommended to perform the installation and initial break in steps of your new Brembo GT Slotted Brake Kit. The hardware/lines, rotors, calipers, and pads will all be replaced making installation a bit more technical than your standard rotor and pad replacement.