SOLD – Neptune Expedition Overland H1 Alpha Hummer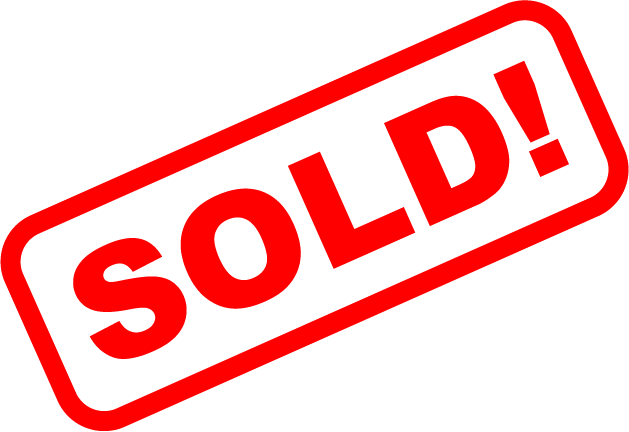 "Predator built hummer for Neptune Expedition"
PREDATOR INC., FOR SALE – 2006 Hummer H1 Alpha 6.6-liter Turbocharged Diesel V-8. Producing a total power output rated at apx. 450HP and cranks out a remarkable 900ft/lbs of torque.
Predator custom built this hummer for Neptune Expeditions, a Russian expeditionary club. The vehicle is easily one of the most outfitted Hummer H1's to ever hit the dirt and traveled around the world on some adventurous offroad expeditions.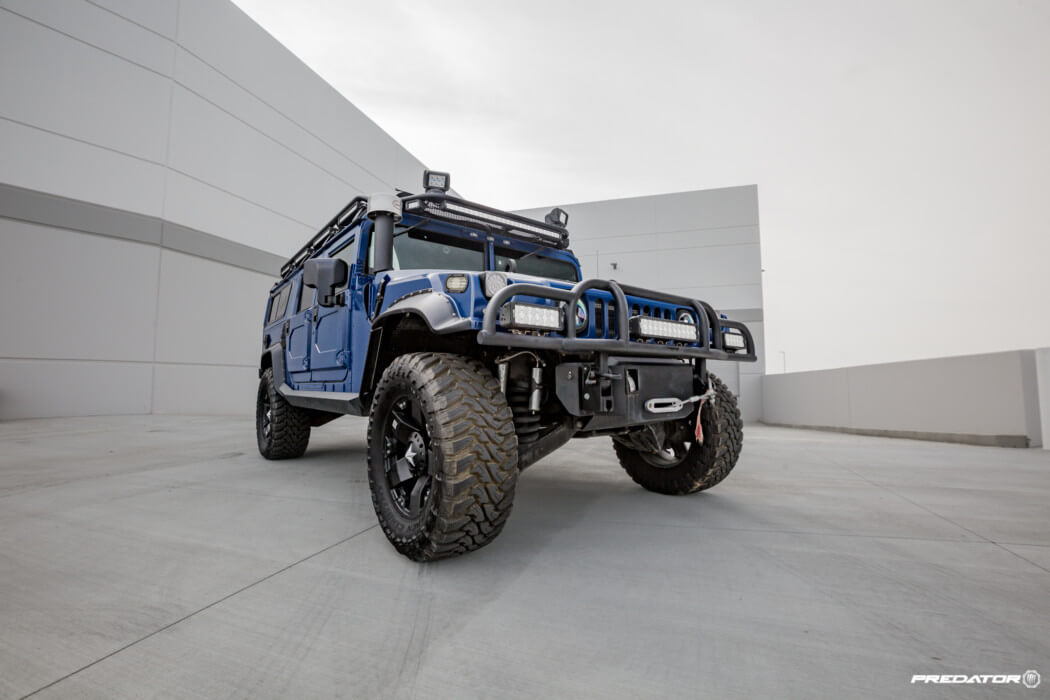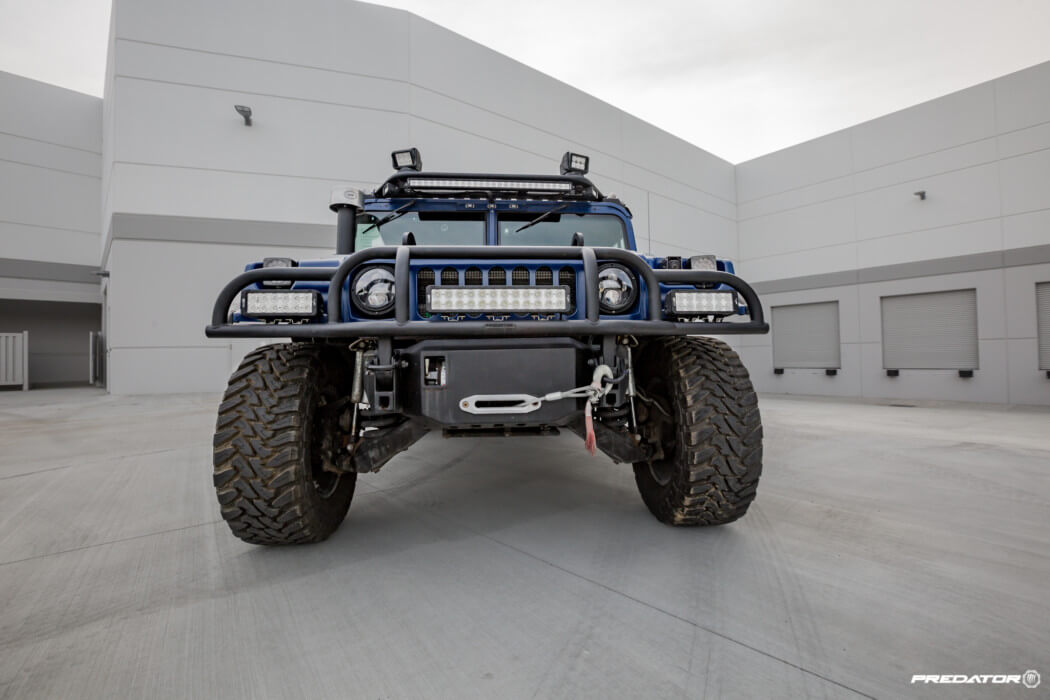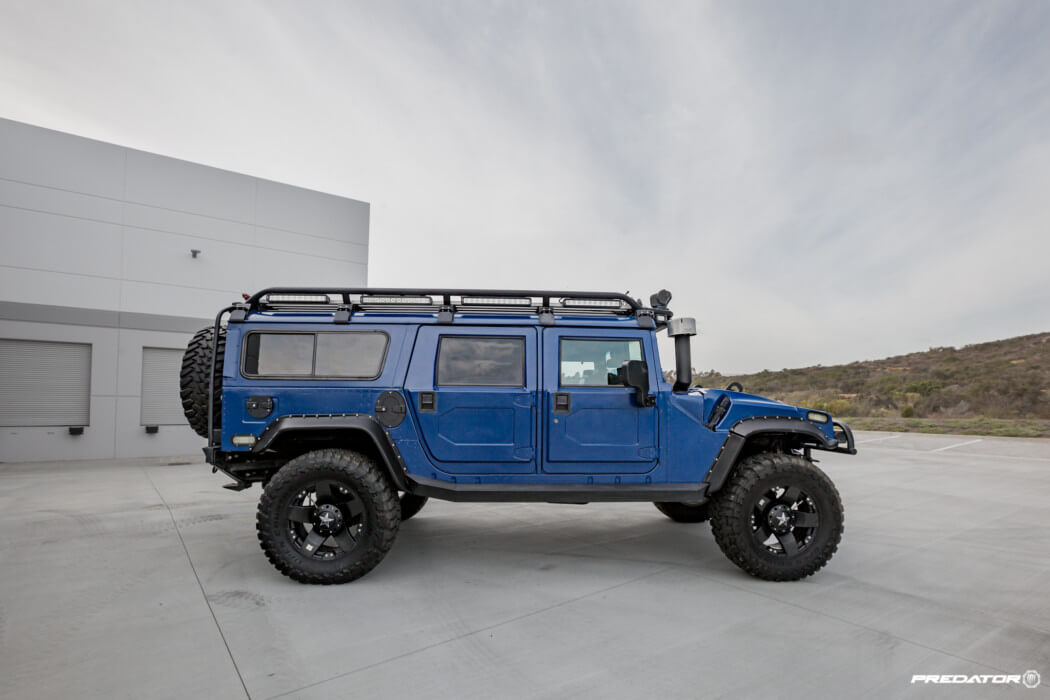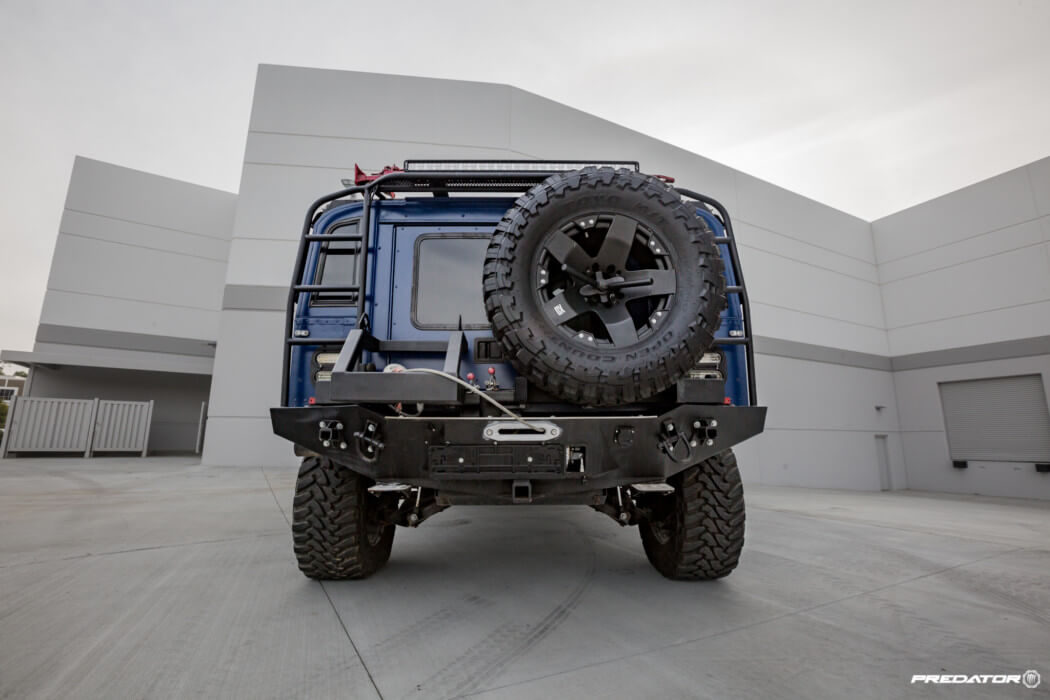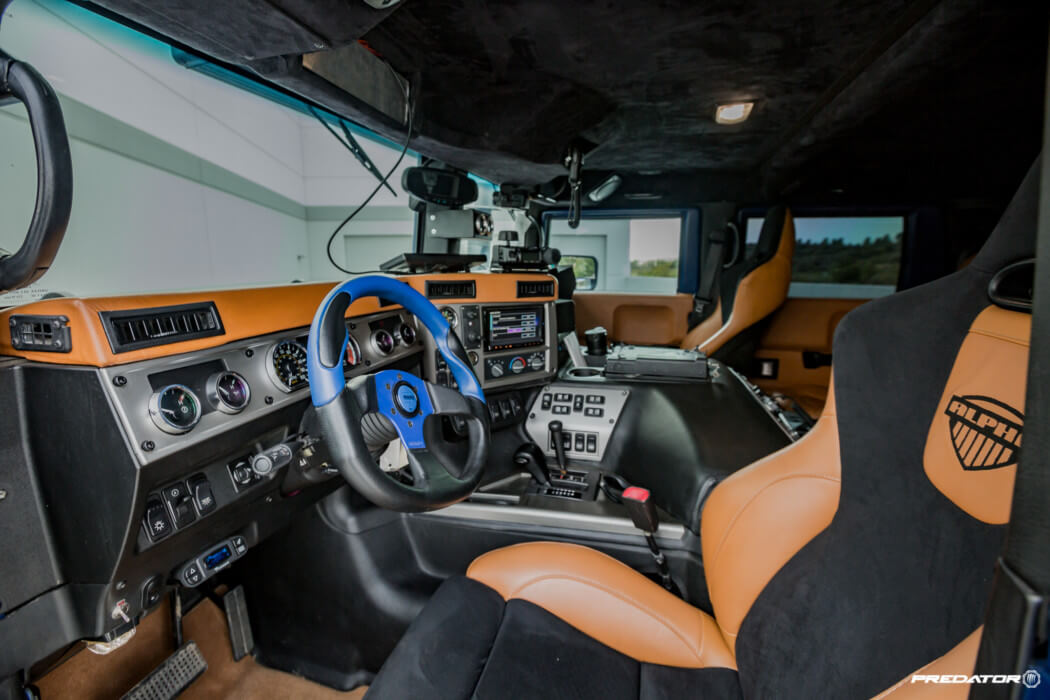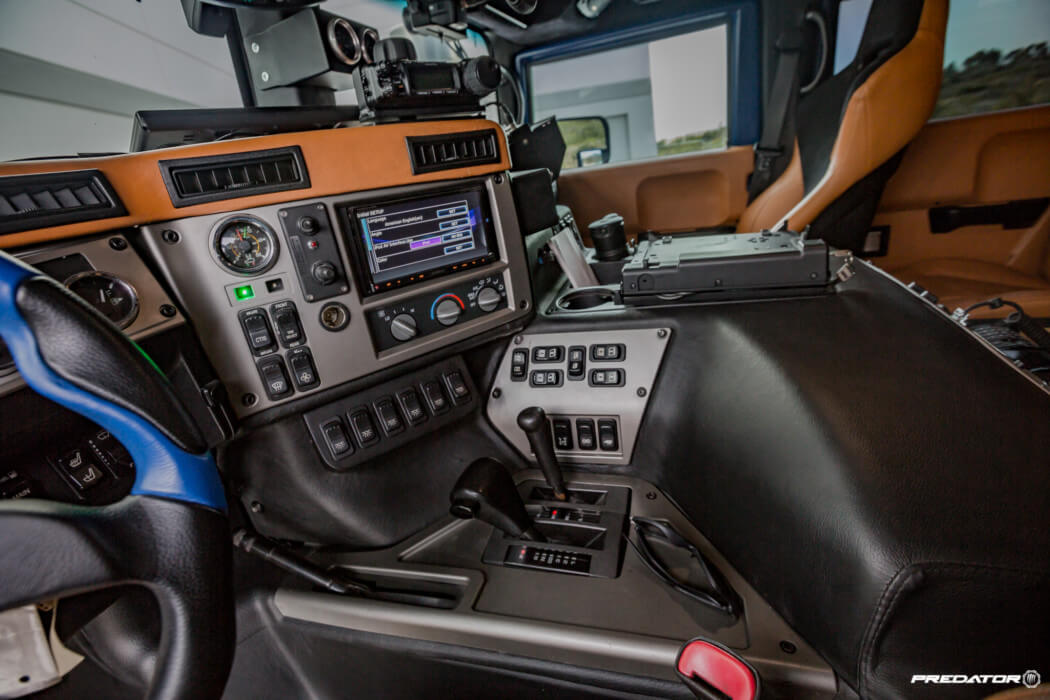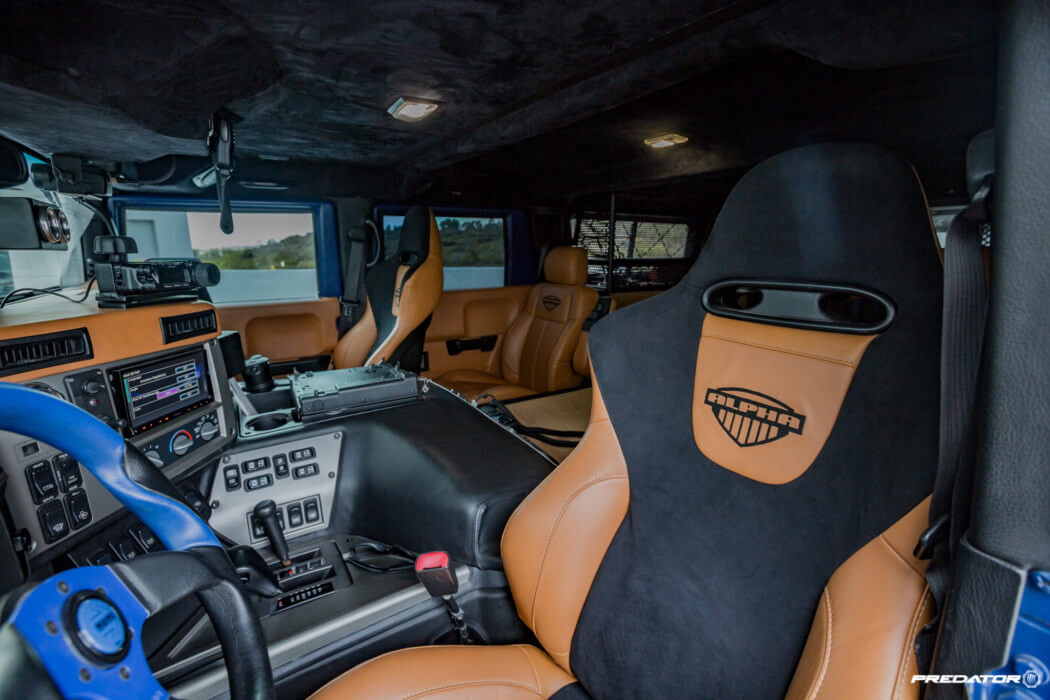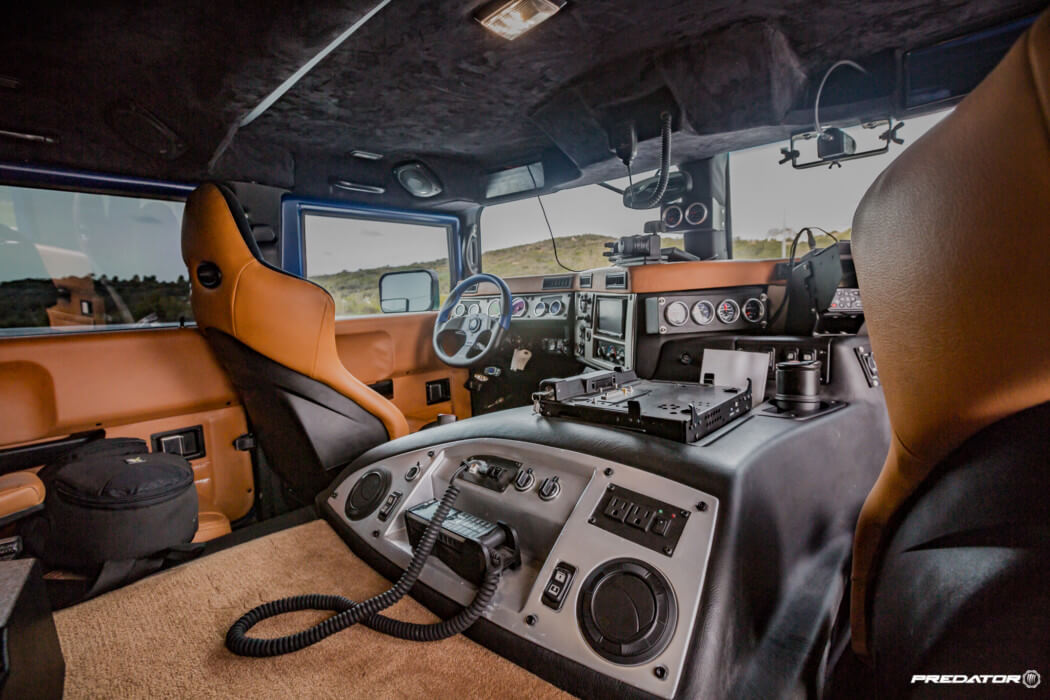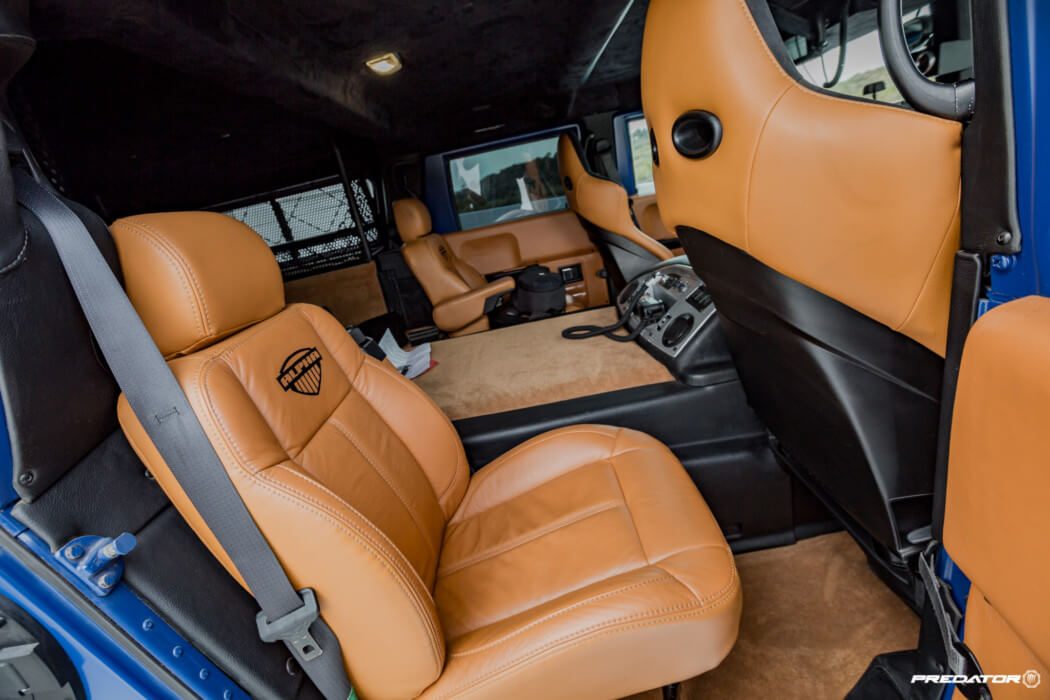 This Predator built sport utility Hummer H1 is the ultimate off-road vehicle. Built Army-Strong and upgraded with tons of luxuries & functional options.
$249,000 – 2006 Hummer H1 Alpha
Engine
Type: Duramax 6600 V-8
Displacement (liter/ci): 6.6/403
Drivetrain
Transmission: Allison 1000 Series five-speed automatic
Transfer case: NV 242
Axle ratio: 2.56:1Geared hubs: 1.92:1Low-range ratio: 2.72:1Crawl ratio: 41.5:1
Features:
Heavy Duty Under Carriage Protection
H1 Fender Flares- Custom Paint
Billet Locking Fuel Door Set Black Anodized
Search & Rescue Rear Bumper with 16.5ti WARN Winch kit
Rear Ladder System with Light Bar 20″ 3w LEDs 120w total 7200 Lum
Search & Rescue Front Winch Bumper 16.5ti WARN Winch Kit
Search And Rescue 10′ Roof Rack w/ Custom Welded Mounts to Hold Front and Rear Light
Front Light Bar Grate welded to the Front of S&R Rack
2 Flag Pole Mounts, in each back corner – 4″ tall 1″ in diameter with T-Pins to lock in Flag Poles
4″ LED Lights installed to Light Flag
52″ 3w LEDs 300w total 18000 Lum
22″ 3w LEDs 120w total 7200 Lum
12″ 3w LEDs 60w total 3600 Lum
18″ 3w LEDs 96w total 5760 Lum
6″ 3w LEDs 24w total 1440 Lum
2″ 50w LED 15 w total 1300 Lum
Predator Search and Rescue Jerry Can/ Cargo Carrier
Predator Search and Rescue Tire Carrier
20″ Wheel Package Toyo M/T  38×15.50 R20 KMC XD Series 775
Quick Release Exposed CTIS Line Kit
Blue Paint Exterior including all Door Jams
Off-Set Snorkel 2006 Alpha
D-Ring II Brush Guard (1) 22″ LED Light mounted on center Light Tabs (2) 12″ LED Lights mounted on side openings  (2) 6″ LED Lights mounted on upper cross supports
H1 2″ Suspension Lift Kit Black Anodized
Custom plasma cut hood scoop cover
Predator Rock Rails
Step Up Tow Hitch Receiver
Jerry Can (Blue)
60″ Hi Lift Jack
1″ Body Lift Kit
Corner Mud Guard
FLIR Camera system
Screens for FLIR System
H1 LED Headlamp Set
Bully Dog 43569 01-08 Duramax LLY Power Pup
6″ Oval LED Light Kit
LED Marker Light Kit (smoked)
LED Tail Lamps Stop/Tail/Turn (set)
Rapid Access Docking Station
Yaesu FT-857D
Kenwood Double Din Head Unit with NAV
Reverse Camera Kit
HAM Radio Antennas
S&R center Divider Cargo Carrier w/Lid
Search and Rescue Fender Well Rack (qty. 1)
Search and Rescue Center Console Rack
Hood Sound Deadening Pads
Level Two-Wagon and Slant Back Sound Deadening
Trek Blue Wheel Kit inc. Hub Adapter
Custom Overhead Console – Includes Custom Mounting locations for FLIR Displays, Radio, Speakers, Antenna, Marine Grade Fuse box and space for all necessary wiring.
Custom 6-way Switch Panel
Interior Restoration – Dash,Dog House and Rear A/C Vent- Covered in Leather (4) Door Panels Covered in Leather Headliners Covered Repair and Dye Interior Plastic Parts- Black
Custom Rear Control Panel – 2 additional electrical outlets (cigarette Lighters) on passenger side
Custom mount for Satellite Phone
Custom Laptop Mount on Passenger Side
HUMMER H1 Heavy Duty Steering Kit
Alpha High Performance Rotor Set
Performance Brake Pad Set
RapJeRapJet Stage 3 Injector Set
Alpha 2006 KORE 4″ Exhaust System
Triple Lock Torque Converter
Predator Alpha Intercooler Radiator Kit
270 Amp XP High Output Alternator
HD D Ring Kit Air Hook F-911 BOLT