STAGE-4 6-SPEED ALLISON 1000 HD TRANSMISSION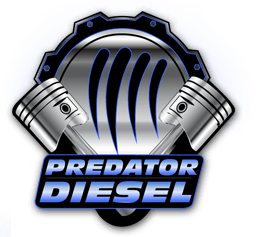 STAGE-4 6-SPEED ALLISON 1000 HD TRANSMISSION
2006-2010 6.6L GM Duramax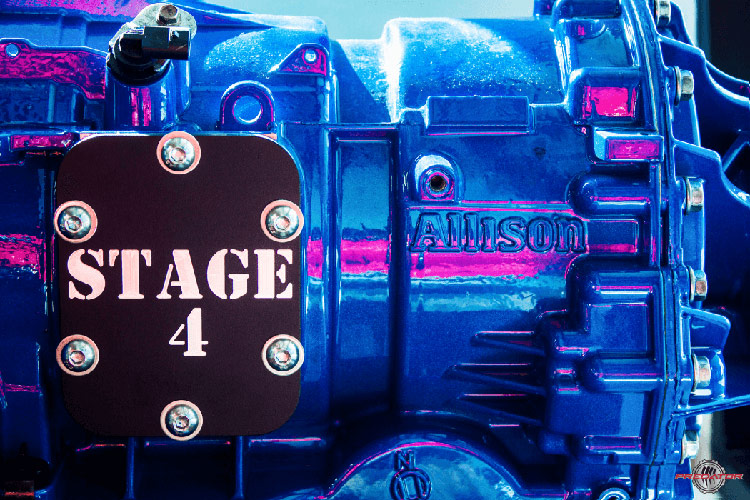 The Allison 1000 has been the standard automatic transmission for the Duramax diesel since its inception in 2001.
Predator's Stage-4 transmission kit will ensure that your Allison transmission can handle up to 850hp at the crank (approx. 680 rwhp) and up to 1,500 ft lbs of torque without damage. This kit is engineered to handle our Duramax conversions that are equipped with multiple high-performance modifications.
Our Stage-4 package utilize the Heavy Duty version of the Allison LCT-1000. While the Allison LCT-1000 for stock applications has been practically bulletproofed, Predators Stage-4 version has been created to go above and beyond. Numerous Proprietary Components and Modifications have gone into its creation.
Saying a lot of R&D has gone into our conversions would be the understatement of the century. Between the engineering team designing parts that our transmission specialists have developed and the thousands of testing hours on thousands of vehicles around the world, no other transmission has been put through the paces like our conversions have. Our built transmissions are designed and produced for what you want out of it and how you are going to drive.
What sets Predator transmissions apart from the rest can be summed up in two words: innovation and technology.
GM LMM/LBZ  6-Speed Allison LCT-1000 Stage 4 Package.
Includes:
Allison Heavy Duty LCT-1000 6-Speed Transmission w/ Numerous Proprietary Components and Modifications
Performance TripleLok Torque converter
Billet Flex Plate
Ability to hold 1000+ hp!
Clutches – The Predator manufactured clutch design and style in which we build those clutches, are able to add 150% torque capacity increase to the transmission, allowing for more power and heavier loads put on the transmission without compromising reliability.
C1 includes:

16 (.067″) HEG 1-sided internal spline friction plates

C2 includes:

7 (.069″) Red Eagle friction plates / 7 (.086″) steel separator plates / 1 (.197″) bottom apply plate

C3 includes:

7 (.084″) Red Eagle friction plates / 6 (.067″) Kolene steel separator plates /  1 (.125) C3 apply plate with slots / 1 (.426) C3 top presure plate / 1 (.102″) P1 ring gear thrust element spacer / 1 modified apply piston

C4 includes:

 6 (.084″) Red Eagle friction plates / 4 (.067″) Kolene steel separator plates / 1 (.098″) Kolene steel separator plates / 1 (.250) C4 top presure

C5 includes:

8 (.071″/1.80mm, 115 Teeth) HEG friction plates / 8 (.078″/1.98mm) Kolene steel plates
Valvebody – The valve body, while working with the computer, is essentially the brain of the transmission. It is what routes fluid to particular clutch packs based on which gear your truck needs to be in. Long shift duration promotes premature clutch wear in heavy-duty applications. OEM valve and spring configuration do not allow TCM pressure control strategy to adequately raise clutch pressure and shorten shift duration. Needless to say, this is an important part, so naturally it is in need of improvement. This modification alters the trim valves and springs, resulting in a more responsive clutch pressure.
Allison Valve Body Re-calibration Shift Kit; Boost valve, Pump shim, & Gaskets
A & B Trim Valves & Springs Allison 1000
Firmer and shorter upshifts
Firmer TCC engagement
Improved engine braking on deceleration
Increased clutch torque capacity
Torque Converter – The Predator TripleLok torque converter is engineered with a unique high performance, high-load situations, the torque converter bears the brunt of the engine's force. Inferior torque converter designs can slip excessively, causing the oil to foam and boil, and the front cover to balloon, even rupture. But Predators TripleLok torque converter was specifically designed to handle the kind of punishment you dish out. Built on our premises in a state-of-the-art transmission facility, our TripleLok torque converters feature triple the clutch material, furnace brazed fins and our own billet aluminum stator design that maximizes low-speed torque. Tested in applications producing up to 1,000 hp and 1500 ft. lbs. of torque, the Predator TripleLok Torque Converter is the ultimate in converter technology.
The heavy-duty billet cover and three locking discs give you unbeatable lock-up performance. 
Billet cover with patented square flank drive
Triple disc CNC laser cut clutch plates
Billet piston
Redesigned spring dampener supports increased torque loads
Fully welded turbine and impeller vanes
CNC stator with high flow windows increase oil flow providing increase efficiency
Full roller bearing construction between high load areas
CNC cut pump drive hub lock into impeller housing and plasma welded for unsurpassed strength