Predator H1 Long Travel Coilover Conversion

"Turn your Hummer H1 or HMMWV into a Long Travel Monster"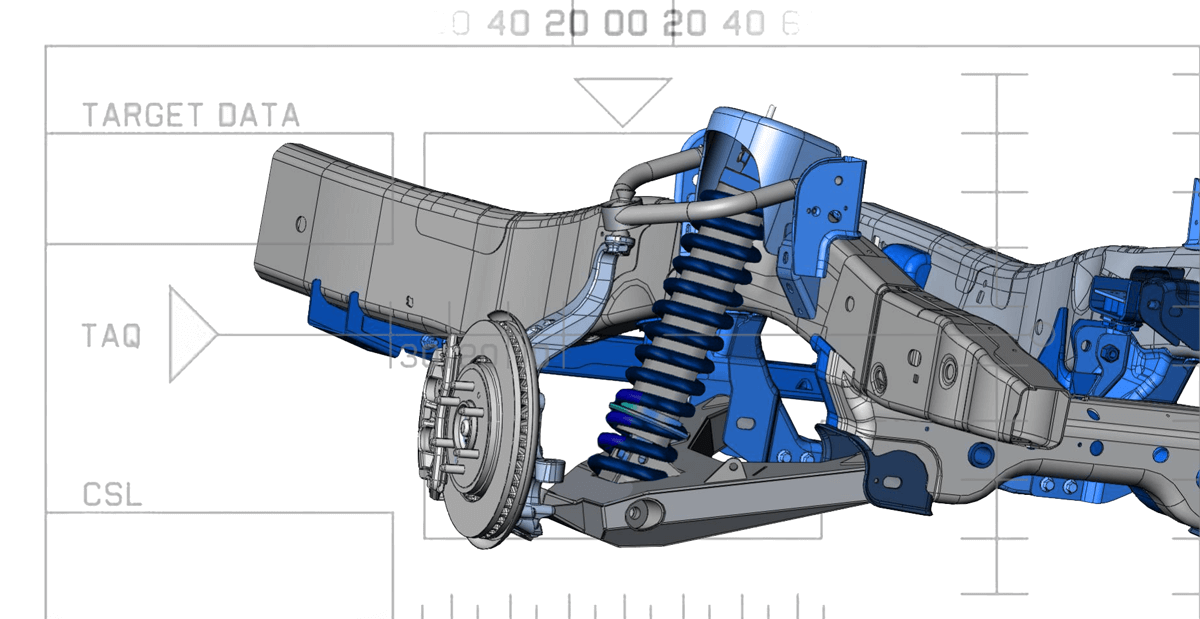 Predator Inc. is excited to announce its Long Travel Coilover conversion setup for all model H1 or HMMWV Hummer trucks. With the popularity of Prerunners we wanted to offer a conversion that allows Hummer owners to easily get on the same playing field with a unique Long Travel Coilover conversion setup.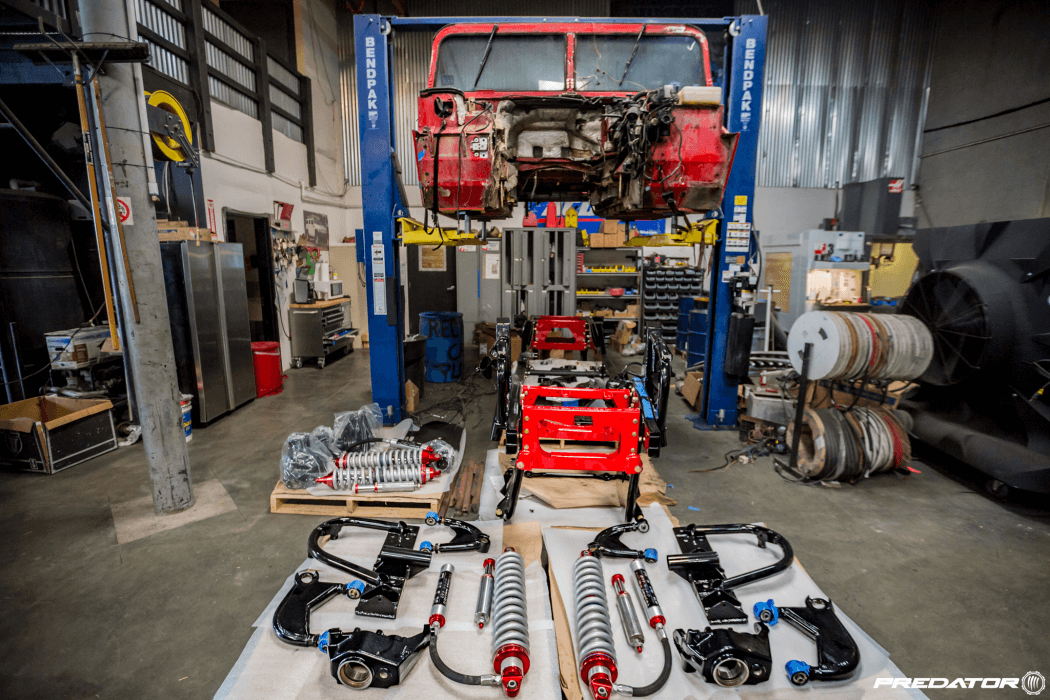 Long Travel setups use A-arms or I-beams to create the type of suspension travel needed to handle desert terrains at high speeds while maintaining dynamic stability. The setup leads to a stance that is undoubtedly recognizable with its wide front-end and massive tire setup.
Predators Long Travel Coilover conversion is fully designed directly from manufacture specs to ensure the best fitment and geometry. The geometry of the conversion is one of the most important factors. With the use of complex r&d, Predator Inc is able to achieve the best possible combination of fitment engineering and suspension geometry.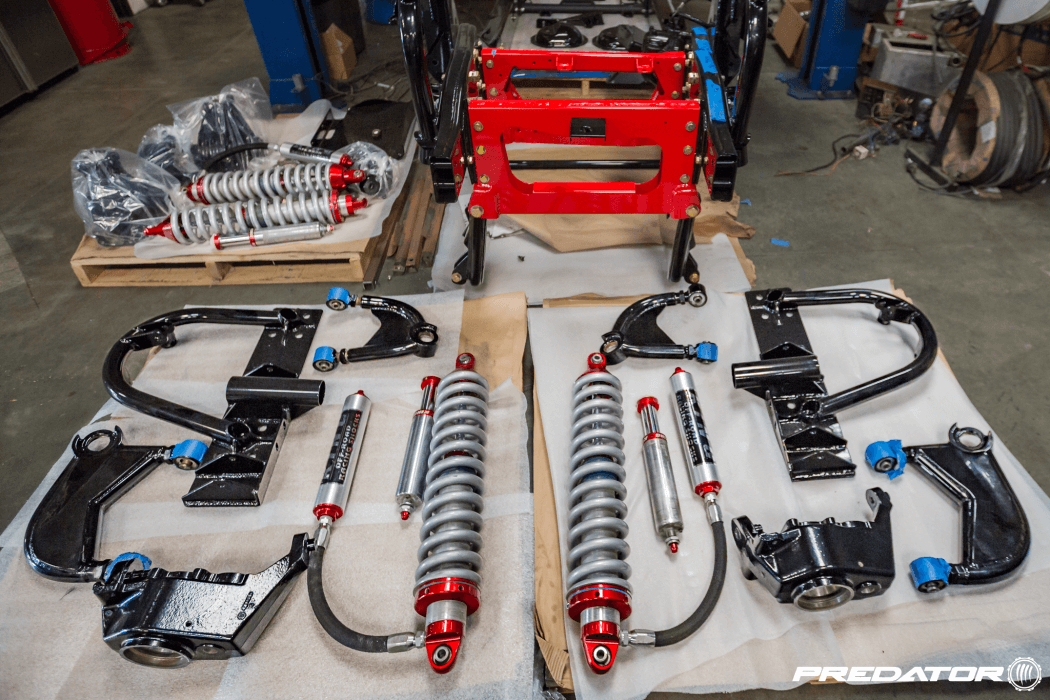 During the engineering and design phase. Predator Inc gathered all the necessary factory diagrams from AM General which included frame, control arms, knuckle assembly, fender wells and any other parts that may need to be considered during the R&D phase for the long travel conversion.
Sheet metal is then water-jet cut, tubing is bent, and billet parts undergoing CNC machining. Predator Inc.'s quality control process is also a high priority. Each component is inspected upon completion to ensure all dimensions engineered in the custom specs are held to precise accuracy.
All the components and upgraded hardware are used to replace the factory parts. Weak ball joints throughout the suspension system are replaced with Trophy Truck grade Uni-Balls. Upper and Lower control arm are both replaced with our fully tubed and plated units to deliver maximum travel and added strength. The process transforms the complex engineering into fully custom bolt on performance.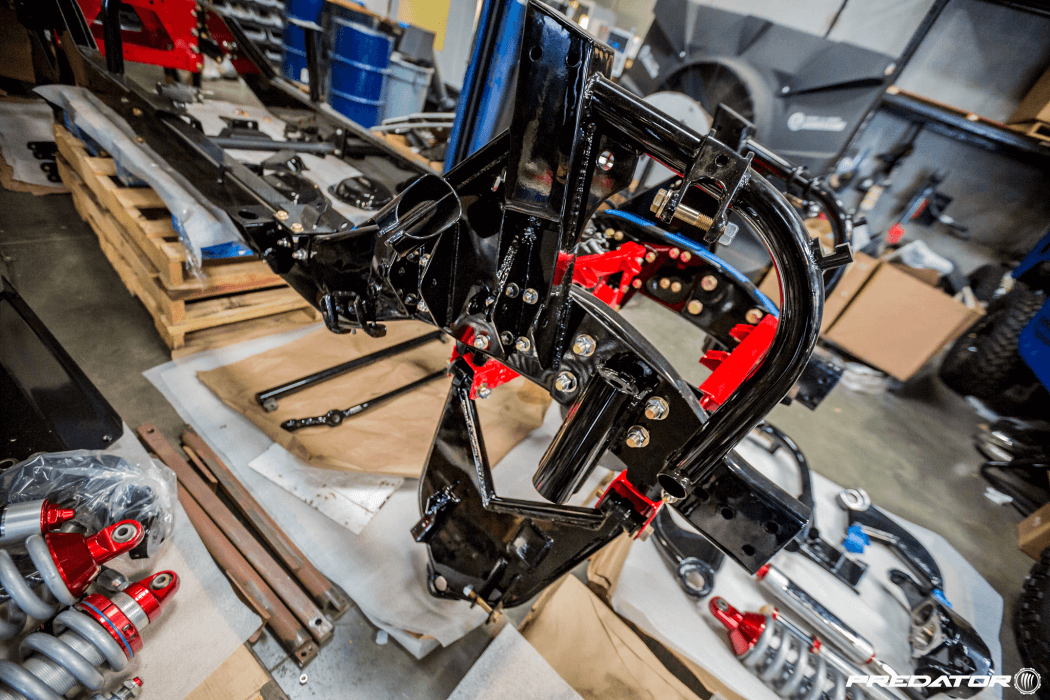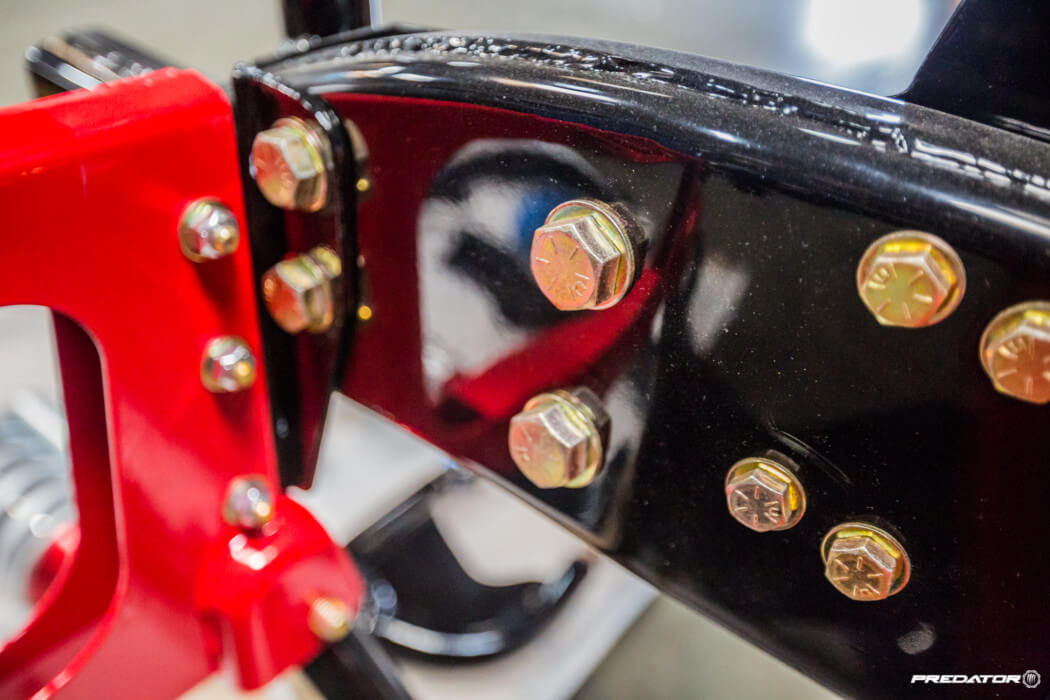 Dampening duties are handled by custom-built 10″ King 3.0 coilovers which are fully height adjustable as well as compression adjustable. Eibach springs were used on the coilovers utilizing a combination of a 22-inch 800-pound coil.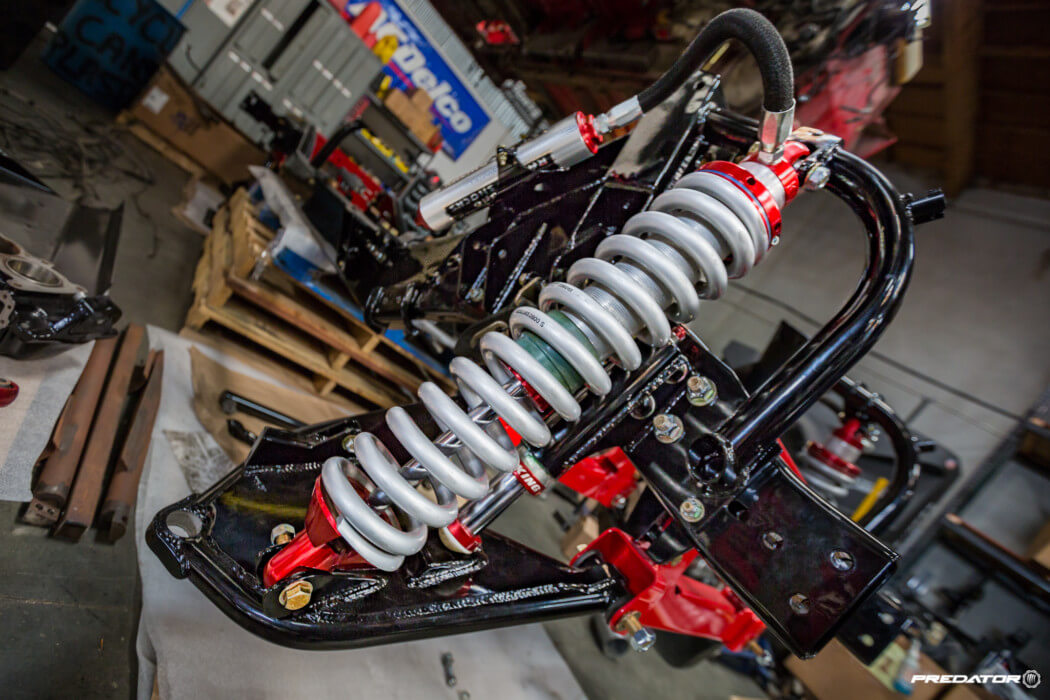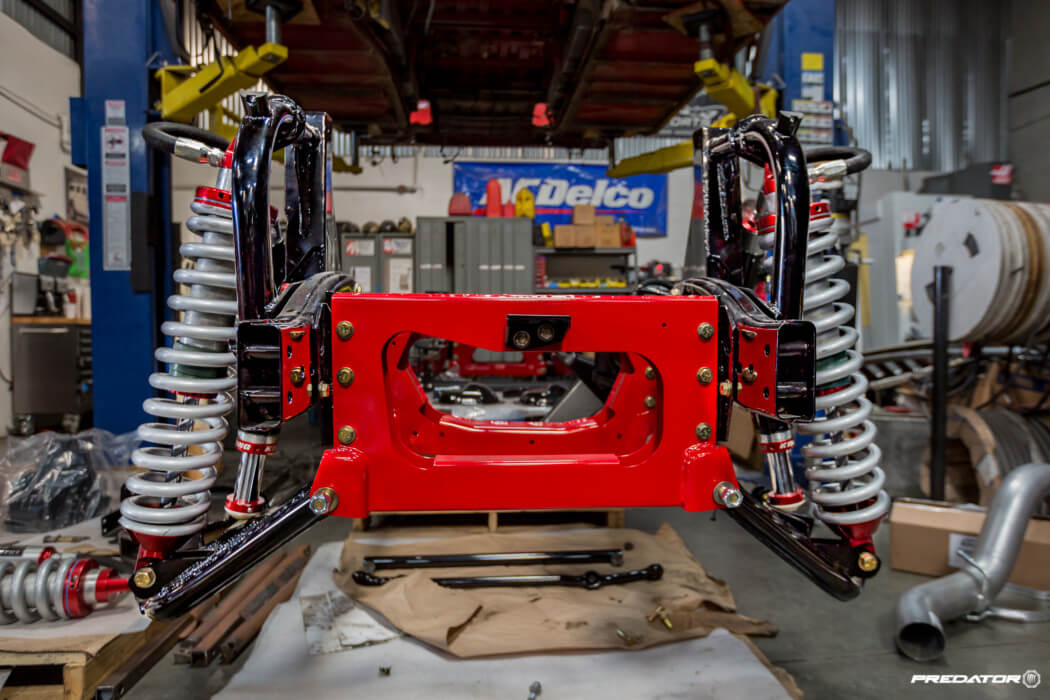 Kings bypass valve design and superior tube flow capacity provides accurate flow control over the whole range of adjustment. Shock tubes are honed after plating to assure a tight piston seal and all bypass ports are CNC drilled and hand deburred then polished.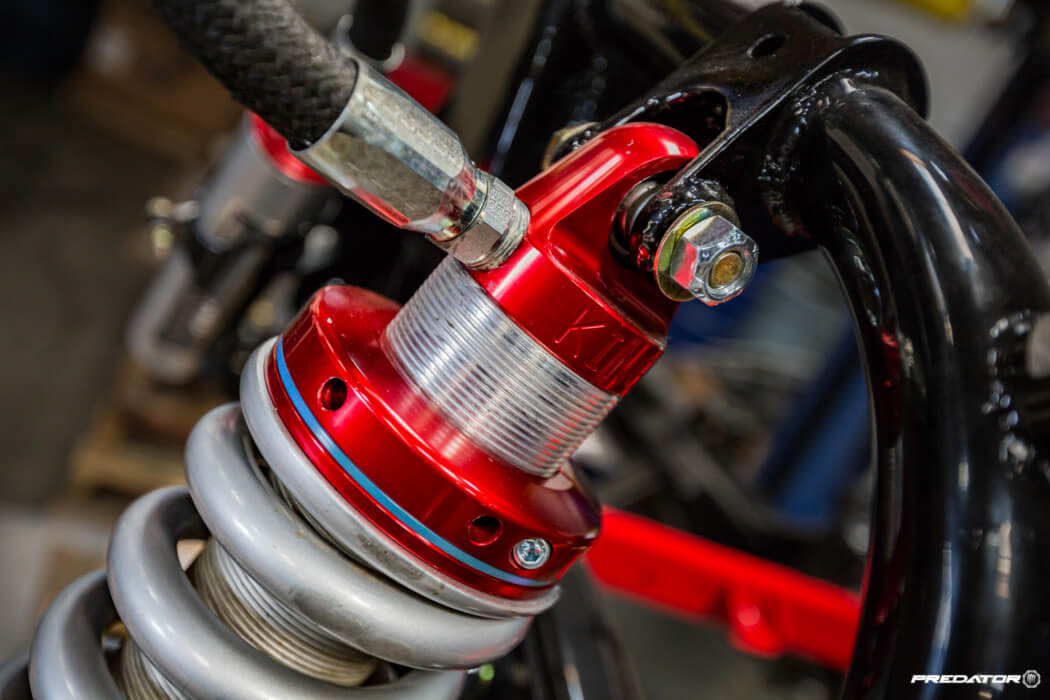 They are used as a primary suspension member to carry the weight of the vehicle and to maintain ride height while providing the adjustable valving and high quality ride characteristics King is famous for.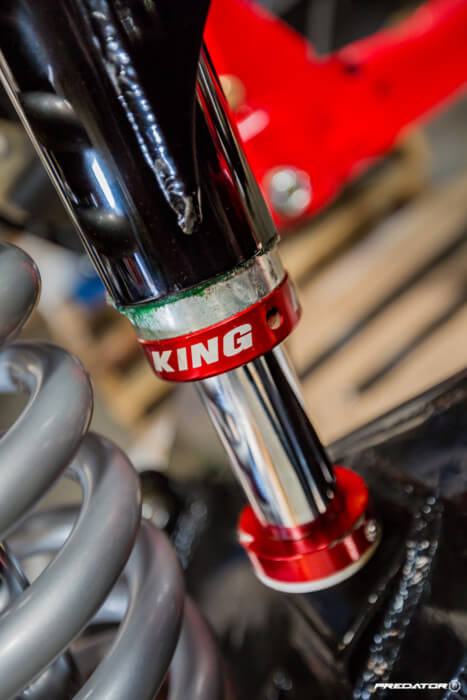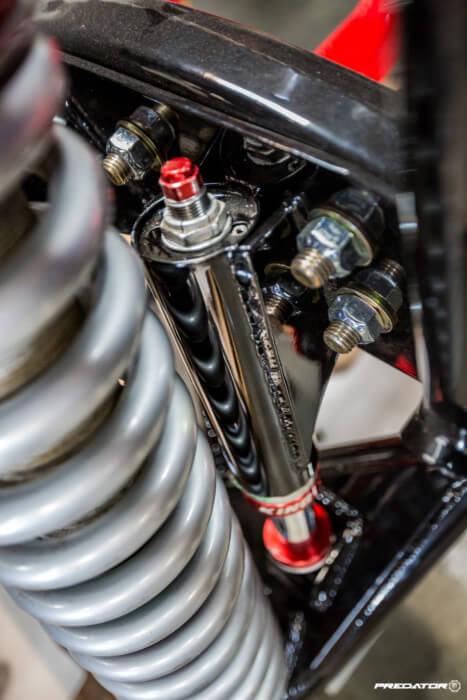 King bump stops provide an additional level of bottoming control and contain a unique piston design that offers superior flow characteristics. They also use the same quality micro polished shafts and advanced seal technology as their race shocks.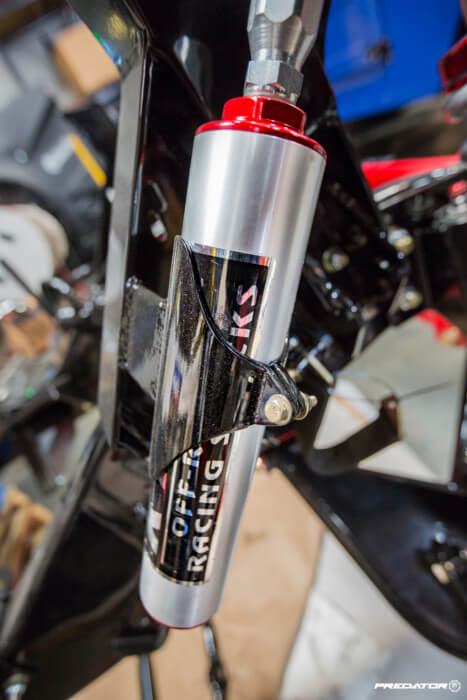 Lightweight hard anodized 6063 aluminum alloy reservoirs with high quality fittings are mated to Aeroquip high pressure hoses which resist abrasion and allow a tighter bend radius without kinking. The aluminum alloy reservoirs dissipate heat quickly and will not rust due to gas charging contamination.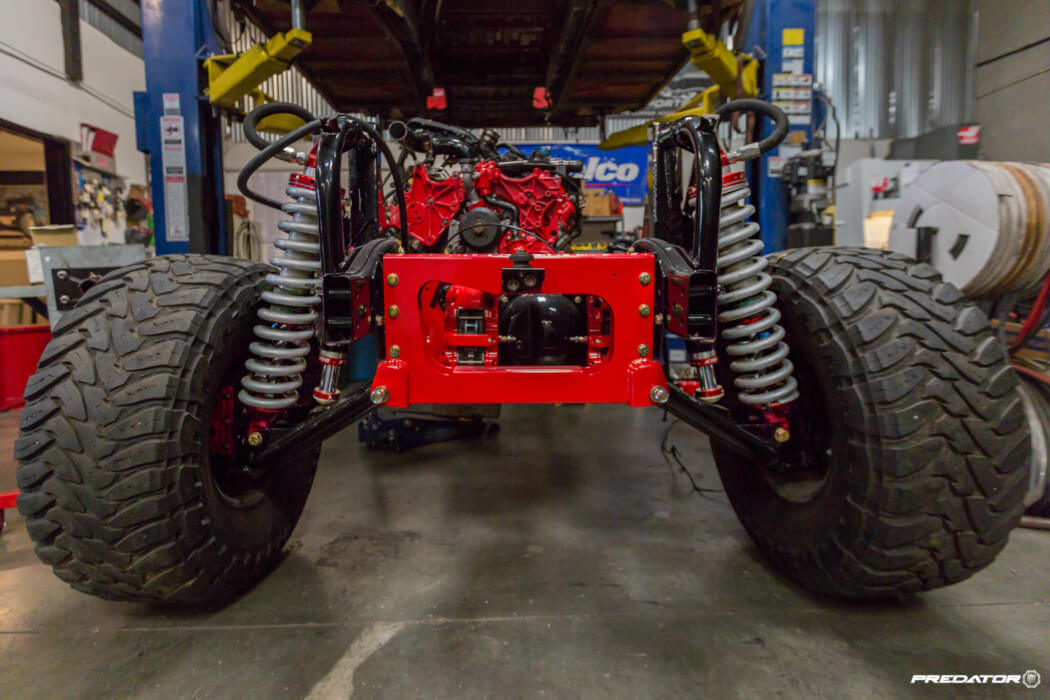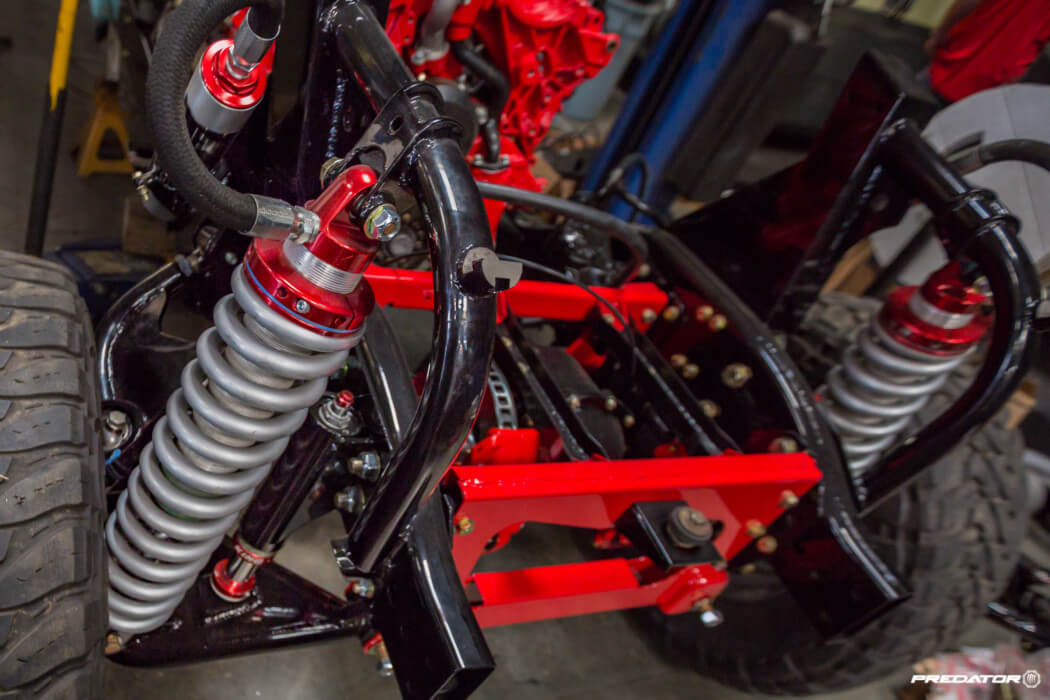 As you can see Predator Inc.'s Long Travel Coilover conversion is developed through tons of hours of engineering and R&D that are put into the design portion of the equation. All components combined offer superior ride quality and handling both on and off road.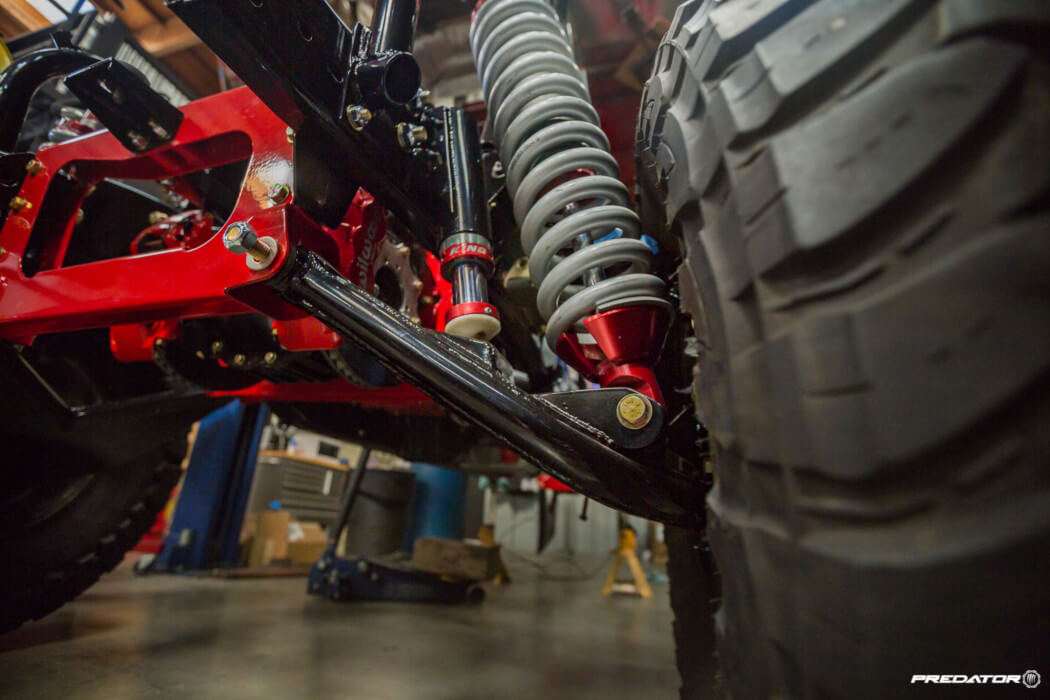 We hope this gives you some insight into what it takes to build the front of a Long Travel Coilover Conversion for the Hummer platform.
In part 2 we will show you how we build the rear suspension to complete this conversion on your H1 or HMMWV Hummer.