FOR SALE –  2002 H1 Hummer Wagon w/ 450HP Duramax conversion

PREDATOR INC., FOR SALE –  2002 H1 Hummer Wagon with a 450HP Duramax conversion is up for sale. This truck is flat out amazing. Recently finished at Predator, the worlds leading Hummer Authority.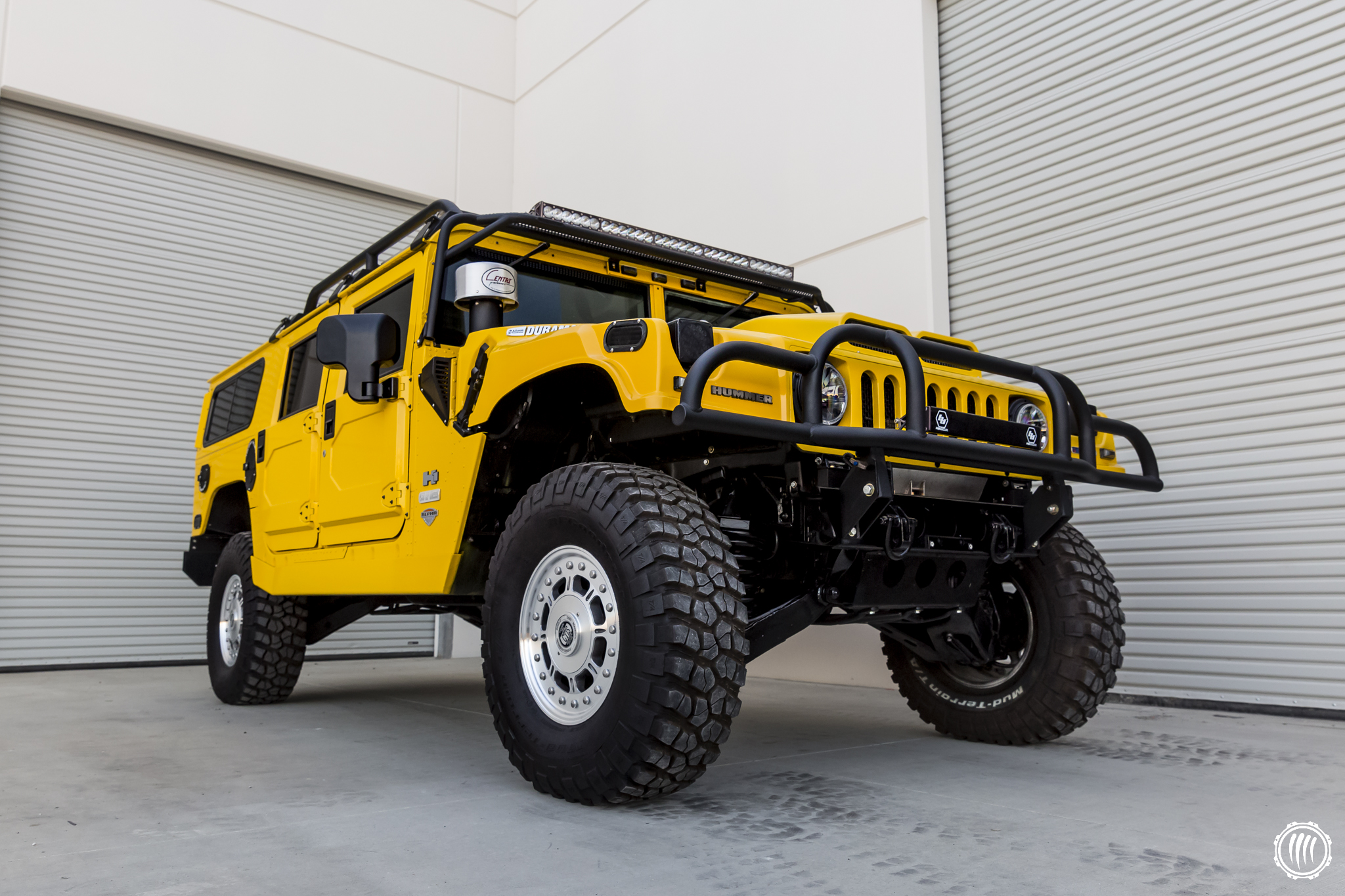 This re-manufactured Predator built Duramax 6.6-liter turbocharged diesel V-8 conversion that powers this one of a kind H1. It is then mated to our Predator Stage-4 Allison 6-speed automatic transmission with a 2wd/4wd Transfercase.
The engine is a Predator Inc. built  Duramax Diesel Engine tested in our state of the art engine lab completed with an engine dyno for testing and break-in procedures. Furthermore, this conversion has been tuned with our unique proprietary Highoutput RapTorq ECM. Providing an exclusive full range of Dynamic Tuning for air/fuel ratio, ignition advance, boost control, High flow exhaust, and various other parameters for ultimate power gains and optimal mileage.
Producing a total power output rated at apx. 450HP and cranks out a remarkable 900ft/lbs of torque.
The Alison Transmission is also upgraded and built by Predator Inc. in our Engine Lab to a Stage 4 power level. The transmission is fully upgraded with heavy duty performance mods to handle up to 900hp. The Transfercase is also converted and built by Predator to new specifications. This includes our conversion from All Wheel Drive to a 2WD/4WD selectable transfercase giving the driver all options available.
The power output is an astounding 450hp and just over 900ft/lbs of torque. Best of all with this Predator built Duramax, the engine will still retain its fuel economy when driving conservatively. Depending on how the truck is driven, fuel economy can produce a range as high as 21mpg on the highway.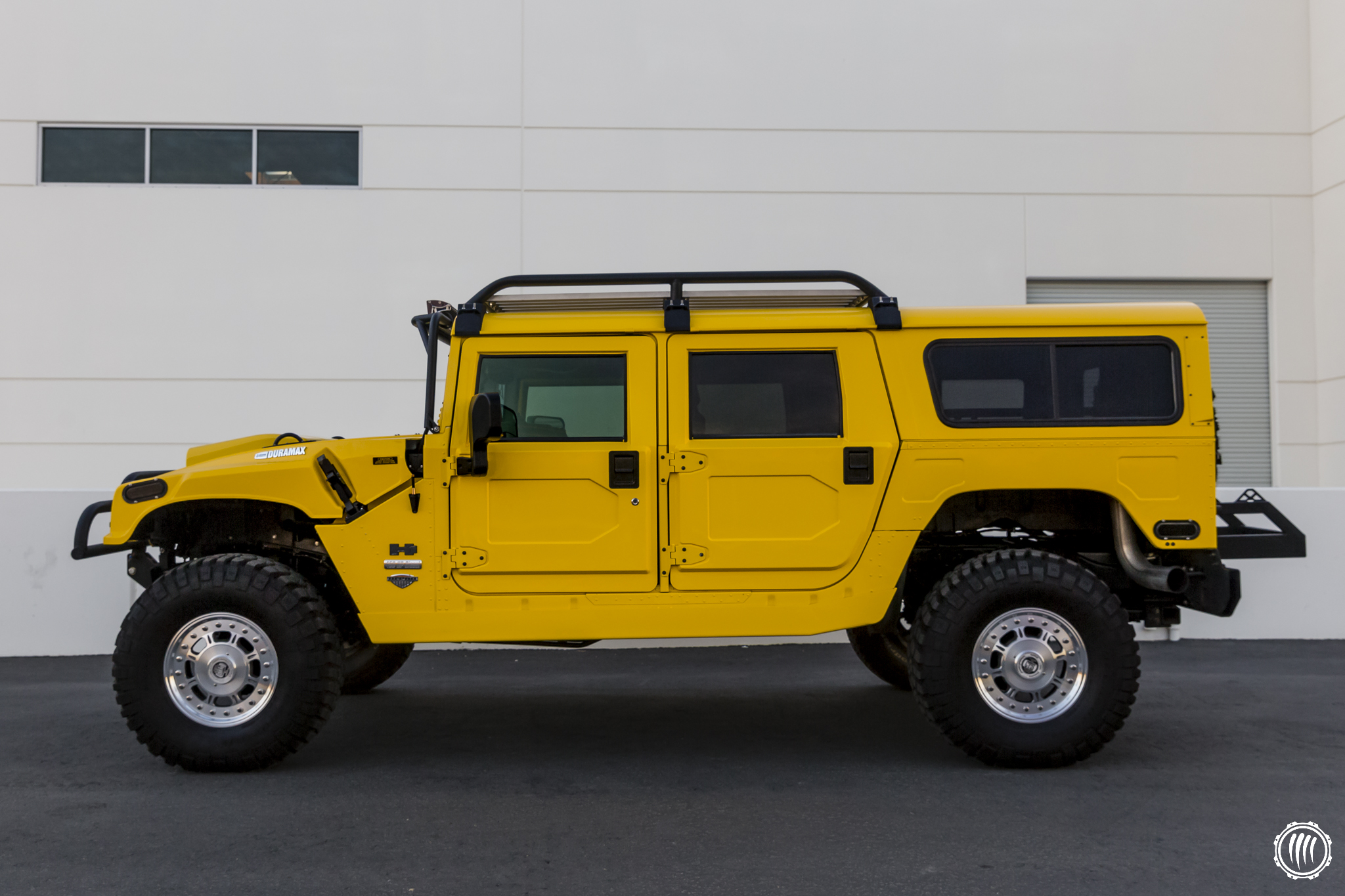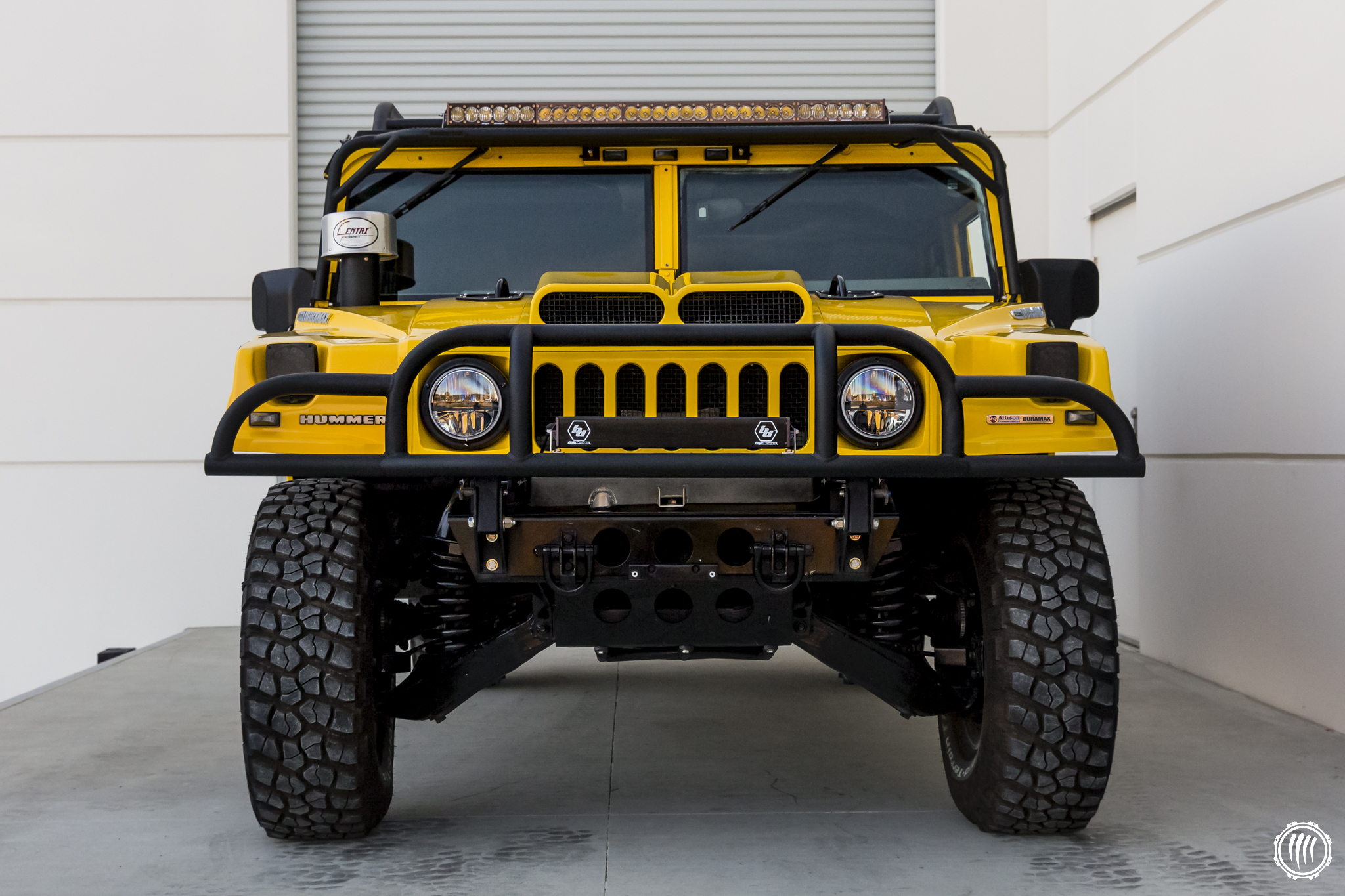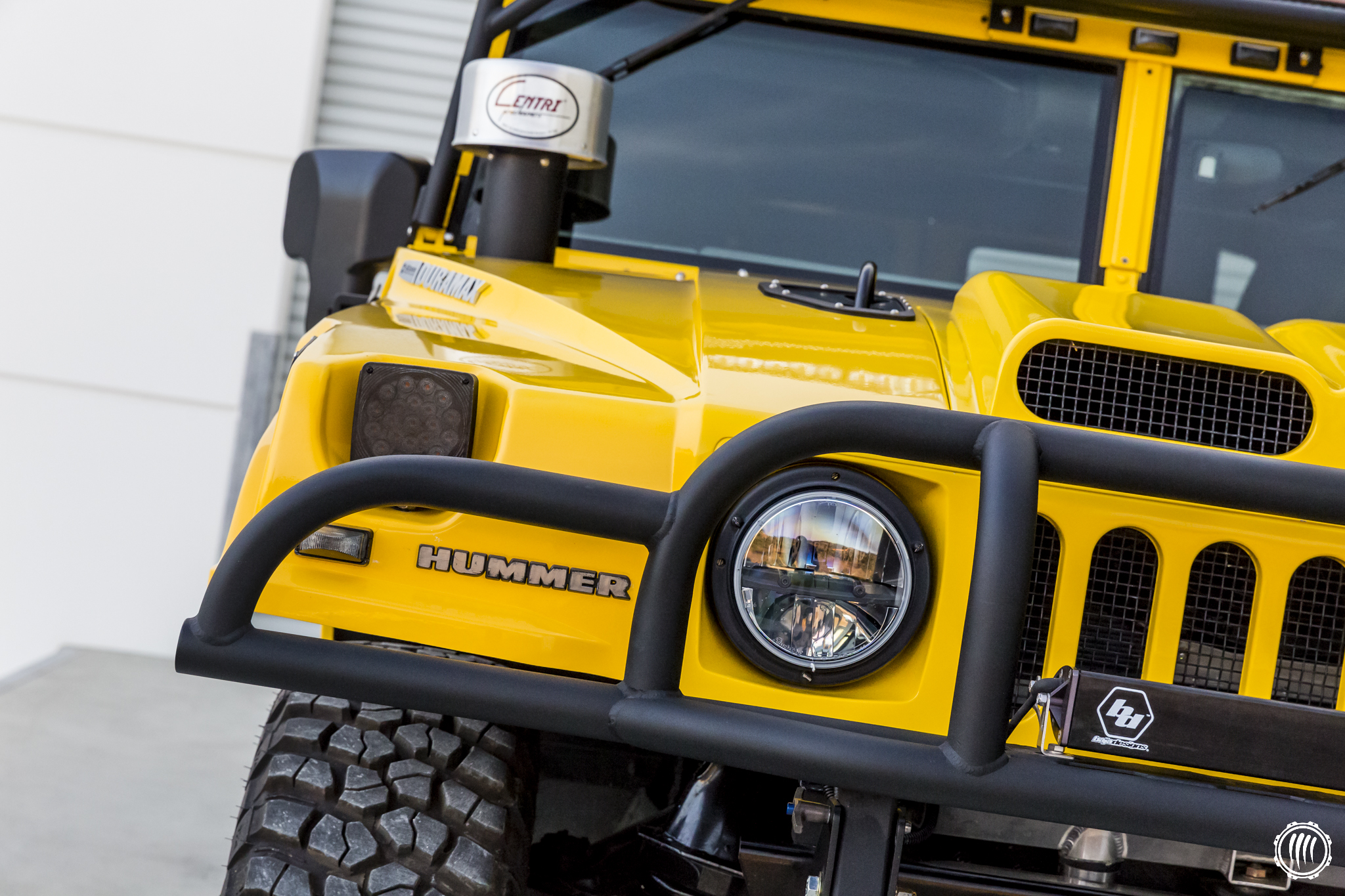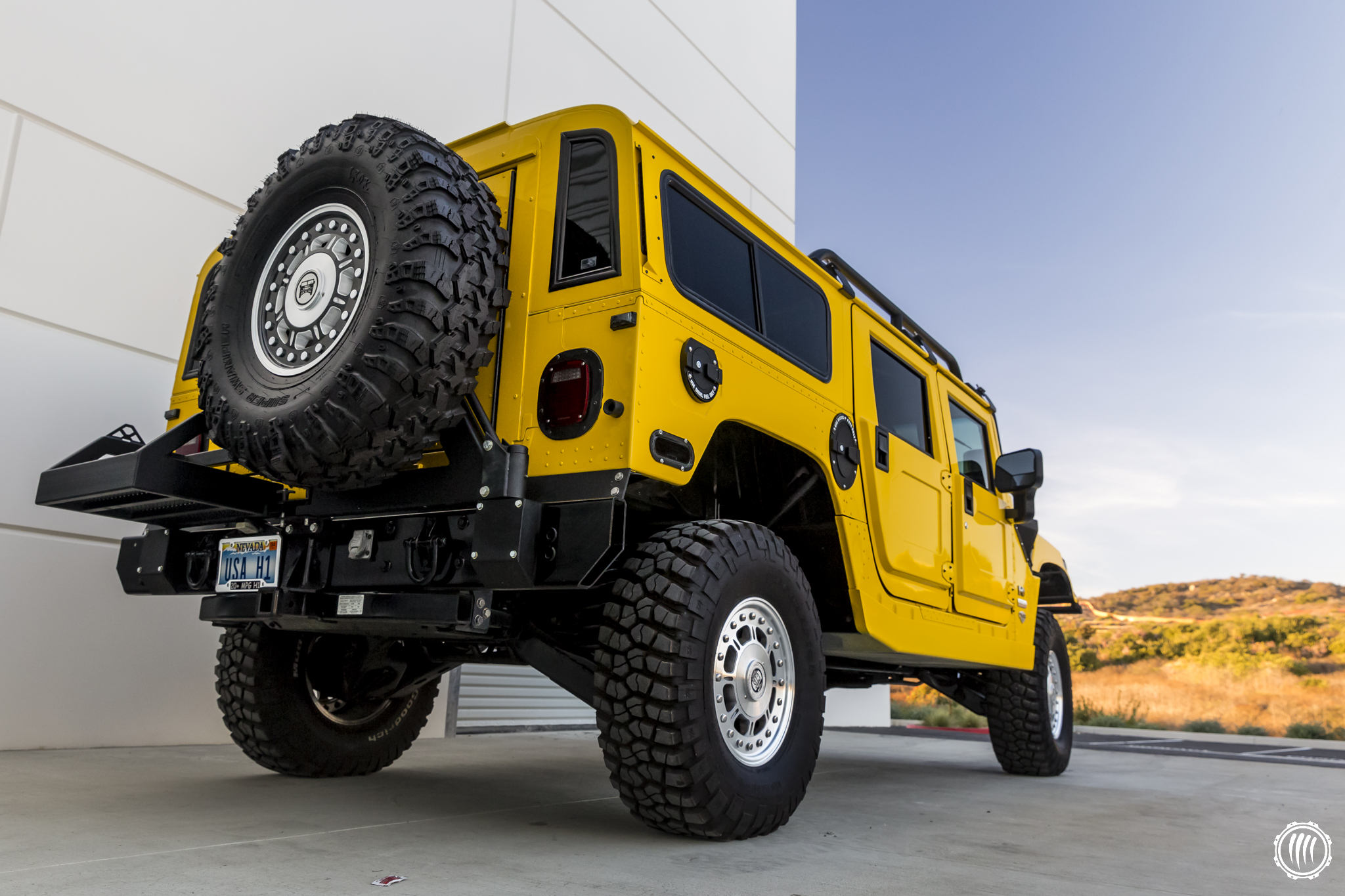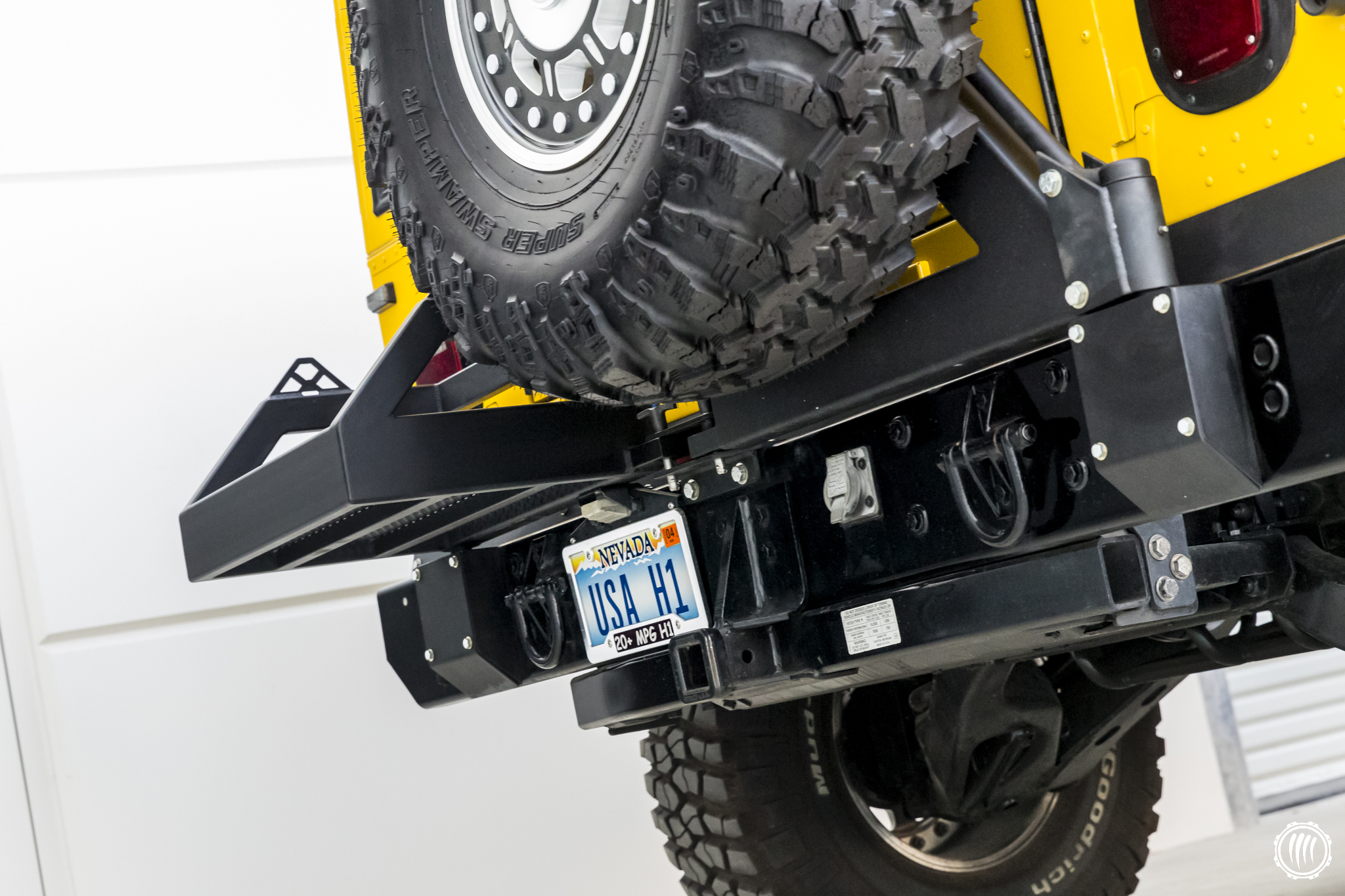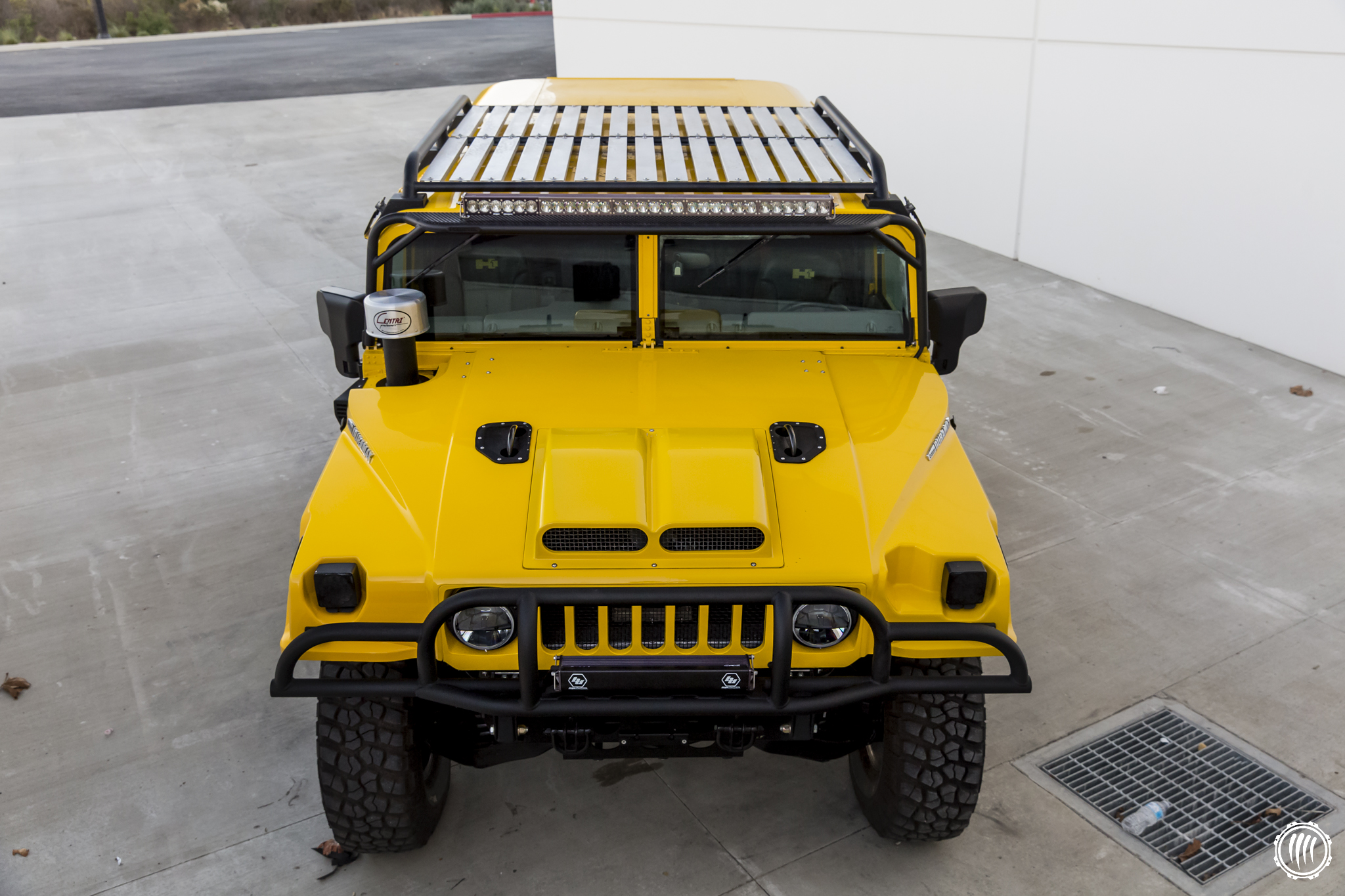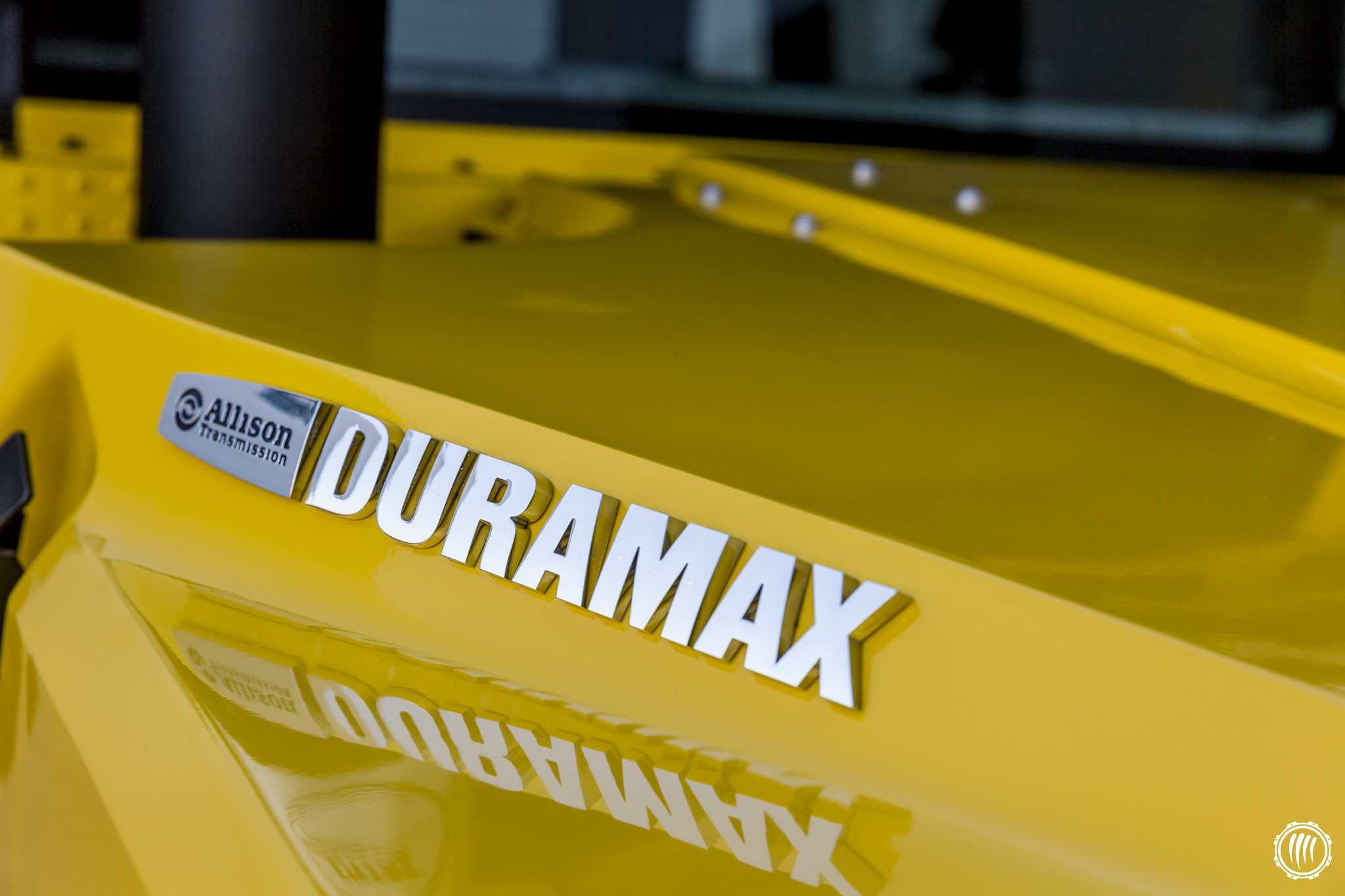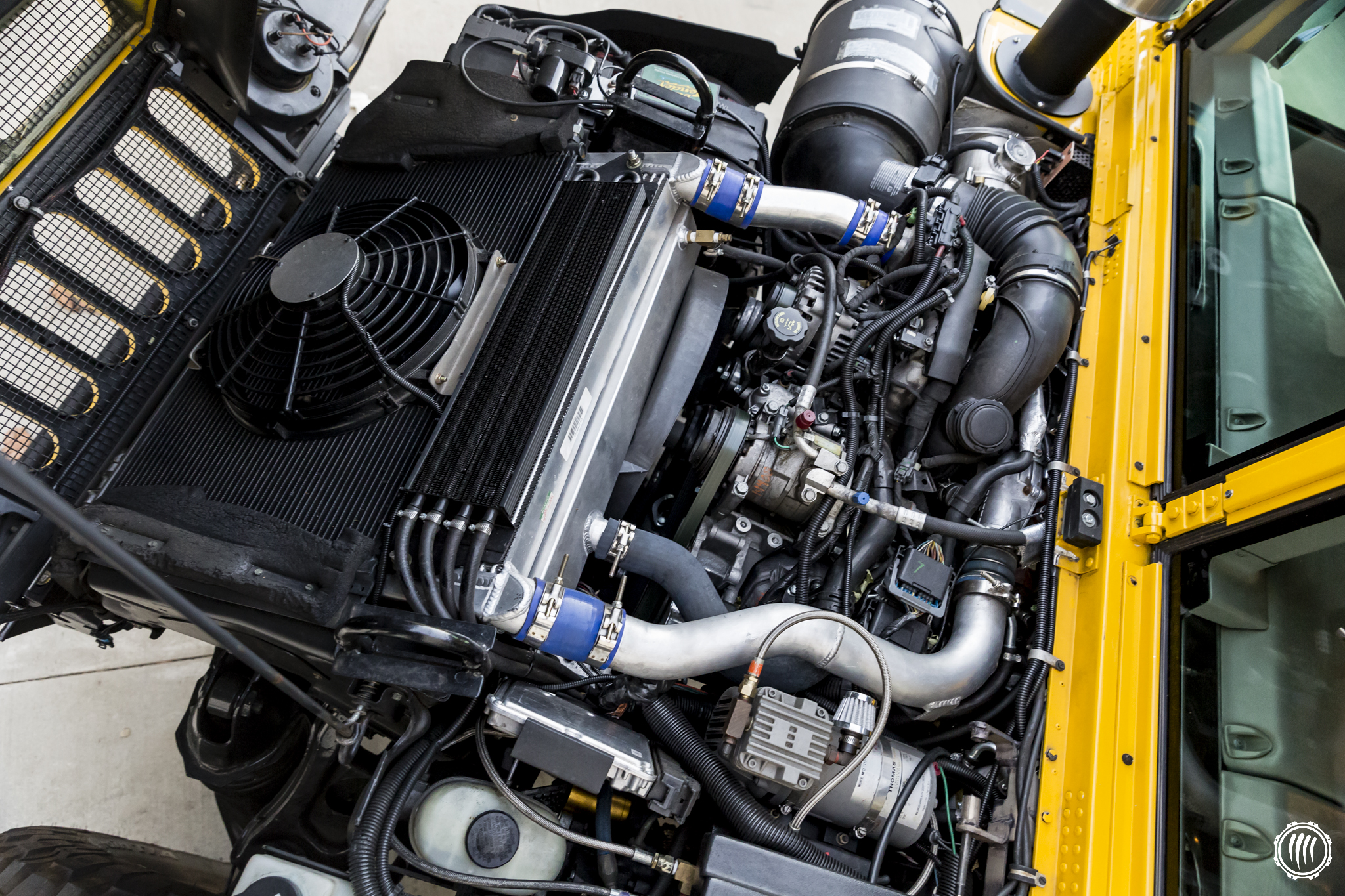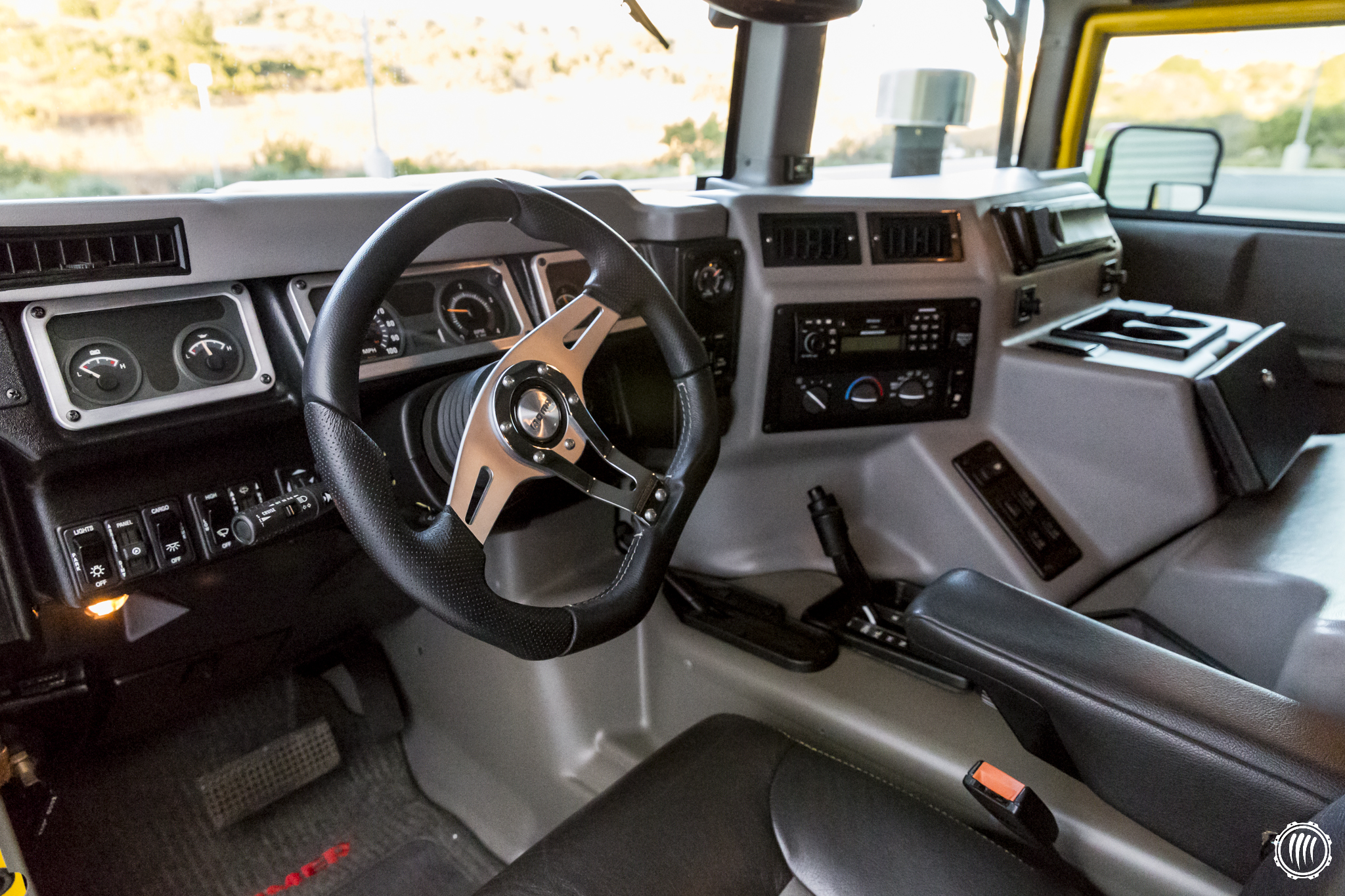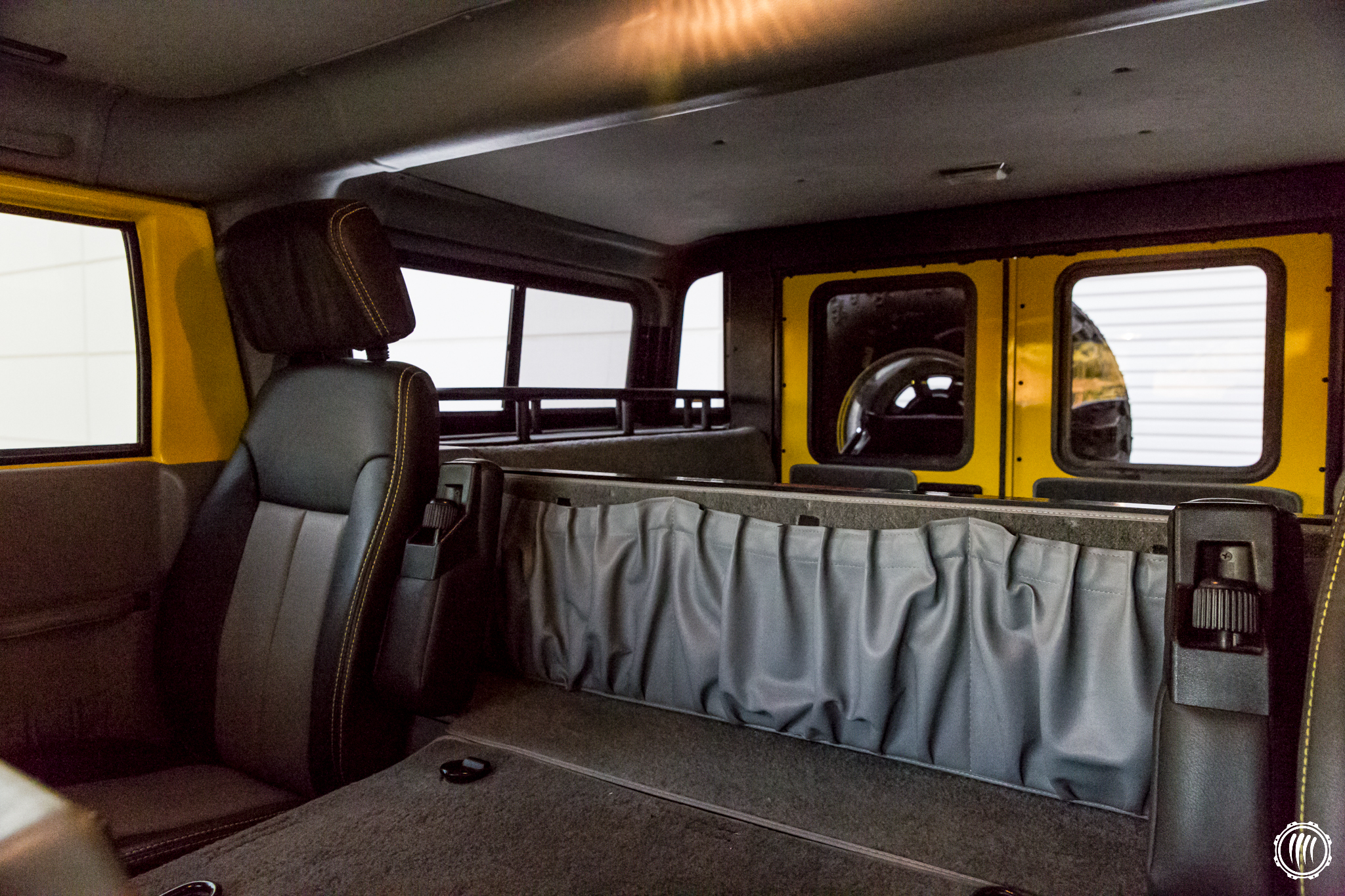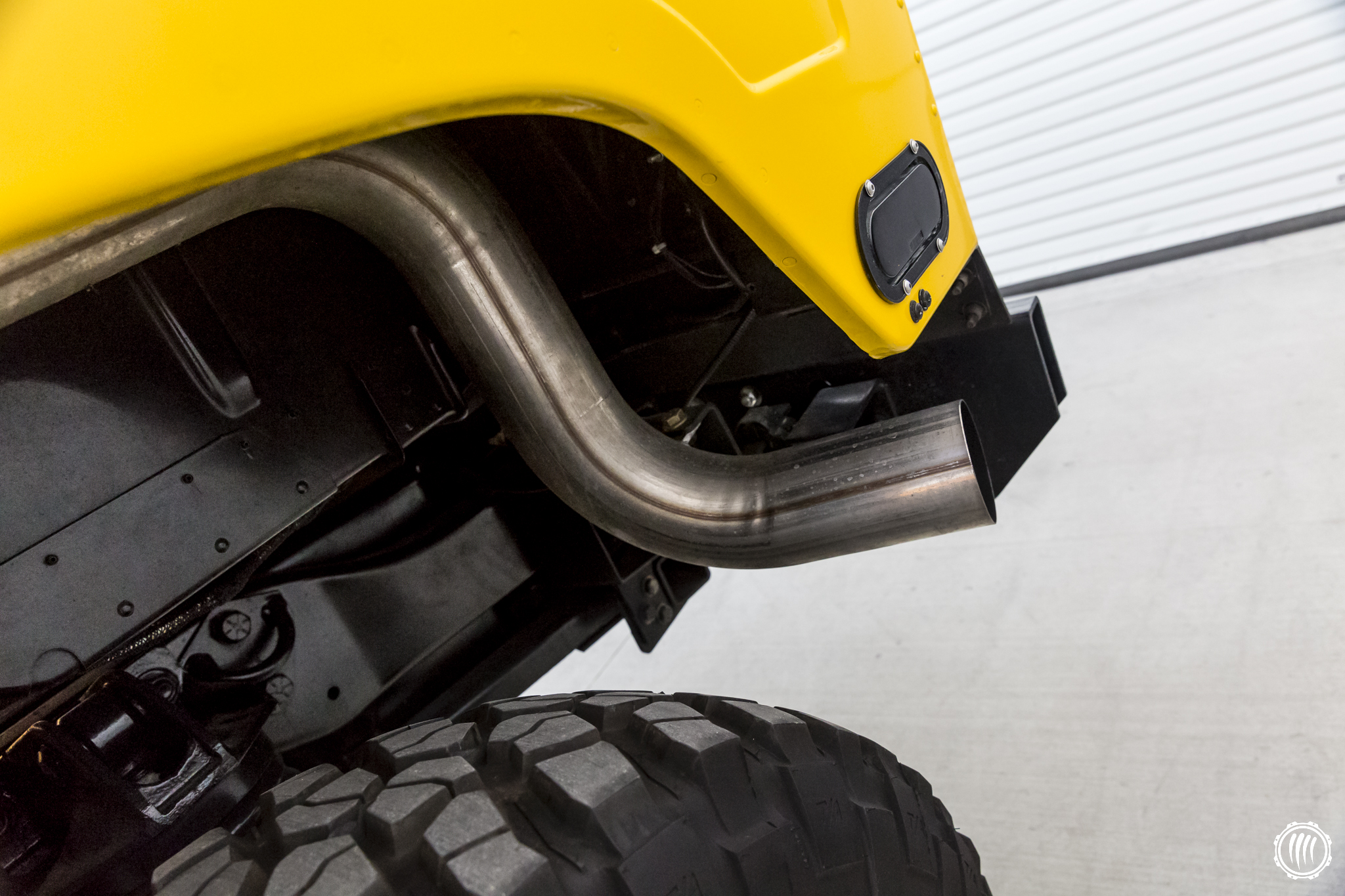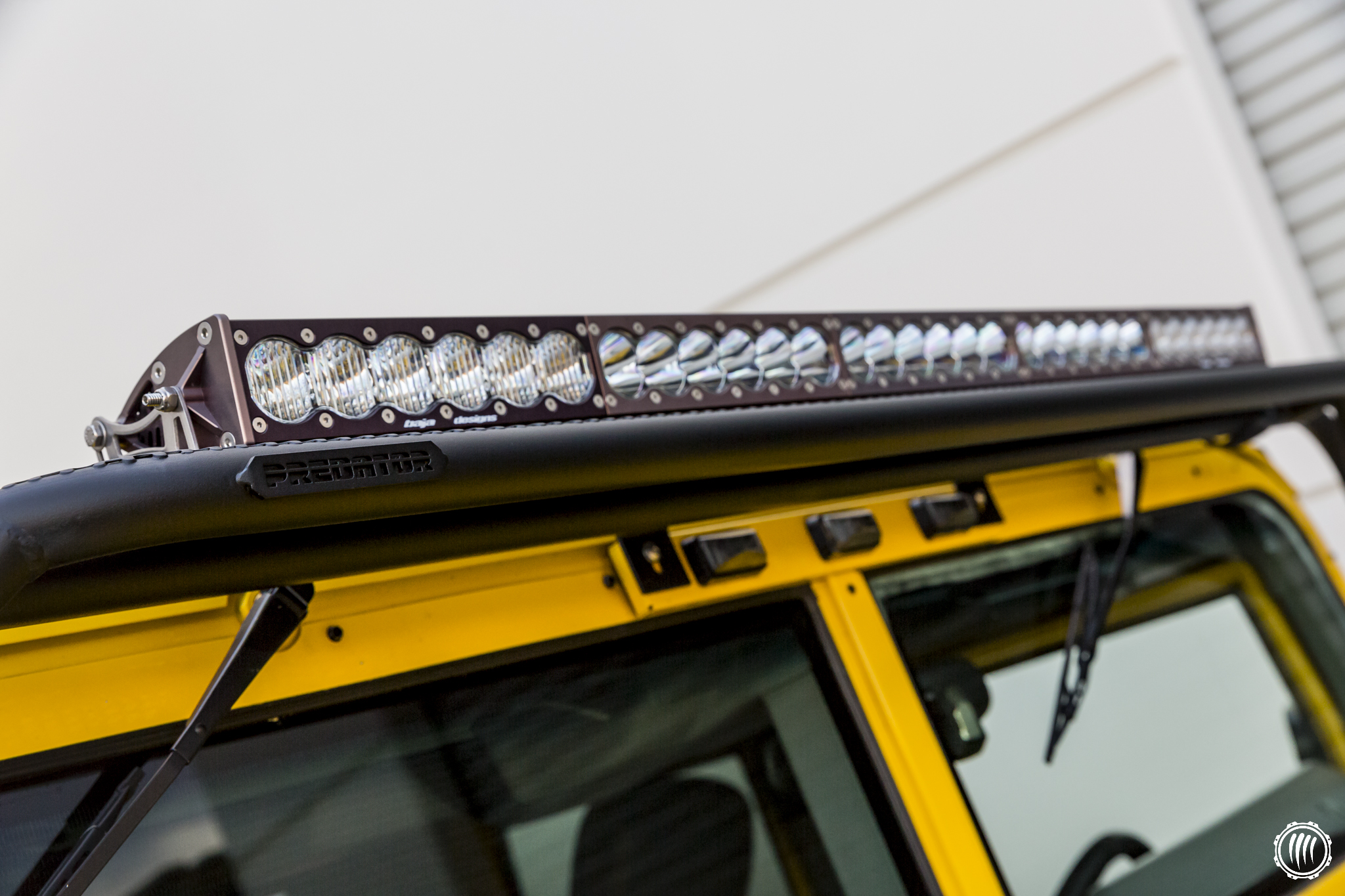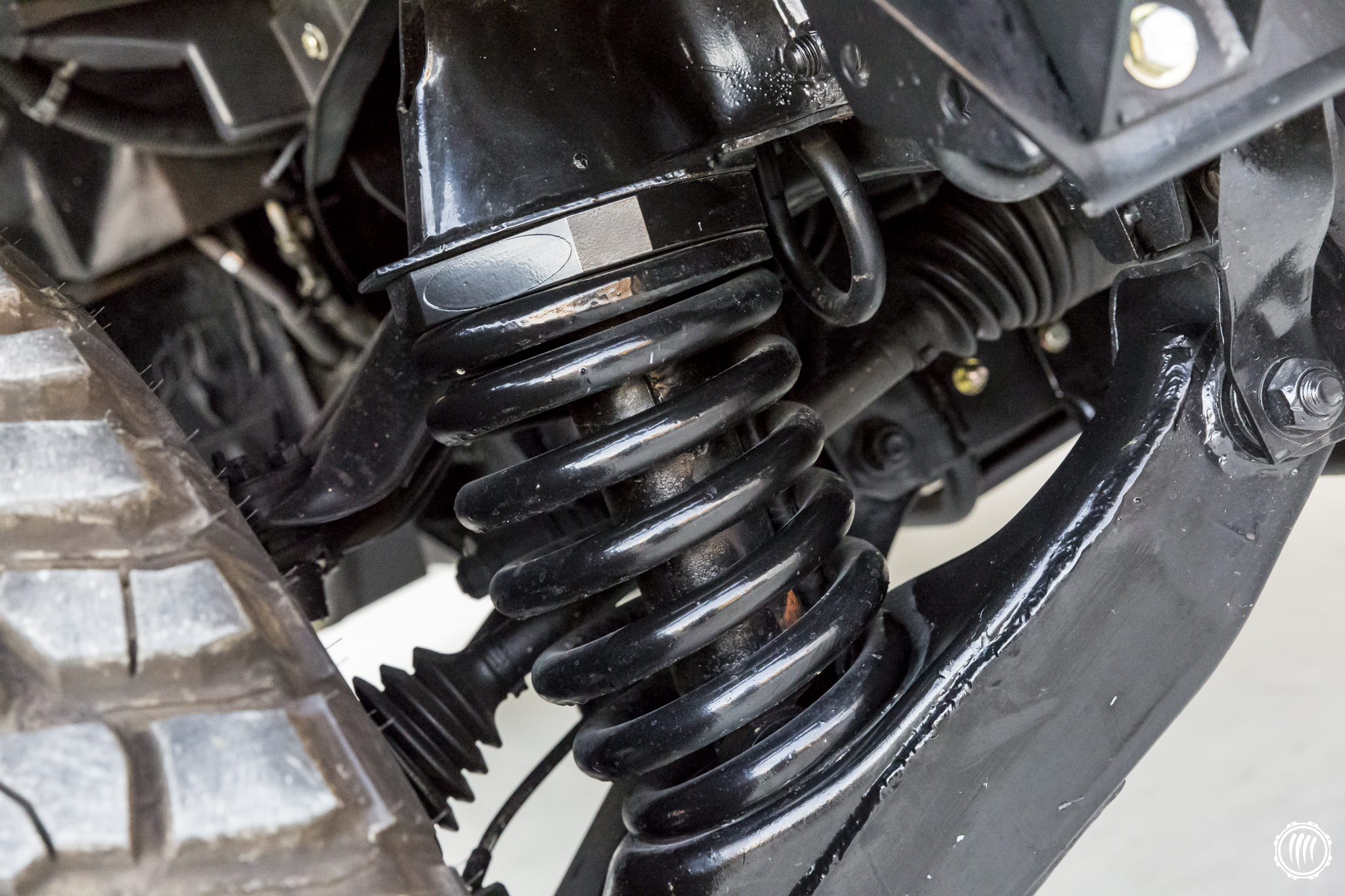 Predator accessory packages has also been included with FULL LED Light package (including Baja Design off-road lights, turn signals, headlights, etc.). The Predator Low Profile 6′ Roof Rack accompanied by our HD Light Bar with a 50″ Baja Design Off-road  light combo. HD Expedition Brushguard with 20″ Baja Design Off-road  light combo followed by our Predator Inc Drop Down Tire Carrier and Jerry Can/Cargo Carrier in the rear.
The interior is absolutely stunning with almost every panel recovered in premium Black Leather. Even down to the new seats recovered in Premium matching Black Leather. The leather work was then finished in an amazing Yellow contrast stitching for a subtle detailed finish.
Under the truck is Predators Big Brake Kit for the absolute finest in brake performance. This kit was actually designed by us for the US Special Forces and then adapted to the H1 Hummer after overwhelming success for our elite military. The Half Shafts have also been replaced and upgraded to New HD 12k Half Shafts to safely handle the performance load from the Predator Duramax engine. Finally suspension work was finished off with Predator/Fox Racing remote reservoir shock system.
$139,950 – 2002 HUMMER H1 Wagon
Mileage 24,746 
Engine
Type: Duramax V-8
Displacement (liter/ci): 6.6/403
Drivetrain
Transmission: Allison 1000 Series Six-speed automatic
Transfer case: NV 242
Axle ratio: 2.56:1Geared hubs: 1.92:1Low-range ratio: 2.72:1Crawl ratio: 41.5:1
This truck looks, feels and performs beyond new specs. It is the pinnacle of what can be done with an H1 Hummer when Predator builds it. Below is a list of additions:
Remanufactured to new Engine, Transmission and Transfercase
Numerous Performance mods to the engine including Main, Head Studs and Exhaust Manifolds
Upgraded HD Cooling Package
Predator Stage 4 Alison 6-Speed Transmission and Triple Locking Torque Converter
Predator 6 Piston Big Brake Kit
Stainless Hardware
Baja Design Lights
HD Expedition Brush Guard
All interior panels are recovered in Premium Black Leather
Seats Re-Upholstered to match premium leather and stitching
12k HD Half Shafts
Predator Direct Flow Hood Scoop
Low Profile 6′ Roof Rack
LED Light Package (All exterior lights including headlights)
HD Light Bar
Aluminum Side Vent
Billet Fuel Doors
Predator Performance Shock System
Quick Release Exposed CTIS Line Kit
2″ Body Lift
4″ Predator Exhaust
Short Snorkel